Site5 Review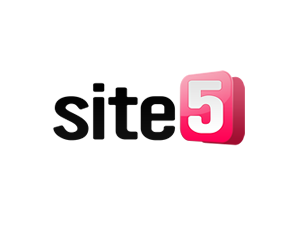 ProsFast Reliable Server, The best Techs Support and Customer Service, Easy to Use Control Panel
ConsNone Really
Bottom LineSite5 is a very well rounded and respected Hosting company. The continue to add many innovative services, including hosting located all over the world, affordable cloud hosting. Site5 may have the best tech support in the business.
GO
Editor review
Control Panel Features
10.0
Excellent Web Host!
I have used Site5 for several years now and they have always done an excellent job.

I host well over 2 dozen different Joomla sites with various hosting companies. Site5 hosts the most of my websites. I have moved some of my sites to other host to try out the service and often times find myself moving the site back to Site5.

******** EDITOR UPDATE ********
January 2011
Site5 keeps getting better and better. Their tech support it fast and on the ball. One very nice touch is the addition of the support staff technician to the tickets, instead of a faceless email you are able to see exactly who is helping you.

Site5 has rolled out several new products including redundant hosting. Most of my sites are on my original Site5 account (over 5 years old) and have moved some of the more mission critical one to the redundant hosting. Both types of servers are fast and have great uptime, the redundant hosting makes a few of my clients sleep better at night.

Site5 has several new products in the works including an improved control panel and data centers located through out the world allowing for local hosting for those who need it.

I expect Site5 to continue to improve as the years move on. They are a great option for business class hosting and personal sites alike.


******** EDITOR UPDATE ********
In November of 2008 Site5 changed ownership and the customer support and level of service has greatly increased.

The new owners hired 7 new employees and the average wait time is around 15 minutes for 80% of the issues.

Joomla Hosting Reviews has seen a notable increase in the level of support. We have helped many of our clients get set up with Site5 and our clients have noticed better help.


******** EDITOR UPDATE ********
September 1, 2008

Not sure what has been going on at site 5 but there Customer support is not as quick as it once was. I still host over 25 sites with them but the support and service is not what it once was. If you go with Site5 I think you will still be happy with them.

It is just that I personally have had a few delayed responses with helpdesk tickets. They ultimately did get them resolved but took longer than it used to. When you read some of the user review you will notice that other have seen the same situations.

They are still a good host, have a great control panel and do a good job, just not as good as they used to.

******** Initial Review ********
January 2007

They really excel when it comes to mult-site hosting. I think they are calling it turbo charged these days. For a few more dollars a month you can give each one of your sites its own hosting control panel. If you do host multiple sites this makes managing them much easier.

The dashboard is very easy to navigate and complete tasks. They have a highly customized cpanel configuration. The great thing about this is they have a single account for all services. This simplifies everything. Some other hosts have separate accounts for billing, tech support, hosting, etc. Not Site5. It is very easy to access all systems.

High marks all around I have been very pleased with site5 and we think you will to!
Pros and Cons
Pros
Fast Servers
Excellent Customer Support
One of the best Control Panel Interfaces
Was this review helpful to you?
Learn More at Site5
User reviews
Control Panel Features
5.0
Not a good provider at all
I had a whopping 3 days of service with Site5 before I changed back to Hostgator (a company I hate but at least they work). In that three days I had:

- Migrations done incorrectly that locked me out of my WHM (and it took them 5 hours of back and forth in support emails with me to figure out "oops, that's our bad, its fixed now"

- The slowest web sites I have ever paid to host. I went from 3-5 draw times on Hostgator to 2 minute draw times on Site5 for the exact same site.

- Unusable cPanel and WHM - things were so slow that every single click inside cPanel or WHM would take at least 45 seconds to process!

- Broken WHM - they would ask me to log in for EVERY SINGLE LINK I CLICKED in WHM! That was my final straw and I pulled the plug
Pros and Cons
Pros
Great customer service response times
Cons
Pretty much everything else
Was this review helpful to you?
Control Panel Features
10.0
Awesome Hosting
Pros and Cons
Pros
I have worked with a lot of different hosts and I have to say that site5.com offers wonderful service, support and SPEED! After getting 502 errors on my other host, I went out searching for new one and found site5.com. What a gem.
Was this review helpful to you?
Control Panel Features
10.0
Great hosting service with some recent growing pai
I've noticed several disgruntled Site5 customers complaining on twitter about recent outages. Sometimes these people are very inappropriate in their emotion and language. Some are reasonable but upset and become more upset when they feel they are being stonewalled. Site5's CEO personally interacts with people like this on Twitter, and for the first time this year I've noticed him reply in seeming anger at upset customers and threaten to drop them from Site5's servers. This is not appropriate or in anyone's best interest. Even if the customers are considered to have crossed a line into harassment, publicly disciplining them probably drives away more good customers than it suppresses the criticism of bad ones.

Pros and Cons
Pros
Generally excellent uptime and response times except on some servers recently (2011). Recent exceptions mentioned below.

Joomla, Drupal, Wordpress, Magento, and other PHP/MySQL apps are very well and securely supported, as well as Ruby on Rails, and Django.

Most non-reseller accounts are now using Site5's custom "backstage" control panel, which is very nice.

Customer support has usually been extremely fast, knowledgeable and friendly. Their handling of free migrations on request (and much else) is amazing. For hosts of this type, I've seen no one do better customer support than Site5.

Shared hosting plans are an excellent value for the price. The higher tier, redundant/"cloud" and VPS plans are priced higher or about the same as comparable services from other hosts.
Cons
It seems Site5's new offer of letting customers choose a specific datacenter was responded to at levels that exceeded their capacity and ability to balance the load, definitely at the Chicago datacenter. Prior to this my experience with shared hosting plans at Site5 has been flawless. My review and rating here will improve if they can fix these problems, or worsen if they do not. The break in service quality now is a current concern.

Planned and unplanned outages are not communicated as well or as openly as they could be, especially when there is a larger, standing issue like the one mentioned above. I'd rather be told about that than dig it out on Twitter. Overall server performance records are completely public, which is great, but as problems are occurring, you have only private forums to check which do not allow replies and are often not all that informative. This is a bad idea when the same server has crashed several times in a few weeks -- just telling customers this happened and that fsck will be run for a few hours doesn't explain anything. It just looks like the same response is being taken to minimally address a surface problem (the latest crash) without explaining or addressing the root problem causing repeated crashes.
Was this review helpful to you?
Control Panel Features
9.0
Satisfied customer
I've been using Site5 for a few years now. Prior to hosting with them I've used various other companies. Their product meets my current needs quite well and I've no thought of moving any time soon.
Pros and Cons
Pros
I've always received excellent customer service from friendly, knowledgeable staff.
Was this review helpful to you?
Control Panel Features
8.0
Great Service!
I absolutely love Site5. Up to this point I've tried GoDaddy and CloudAccess and for Joomla hands down Site5 has them beat. CloudAccess has uptime and support issues while GoDaddy is just plain slow.

If they offered more monthly plans it would be the perfect hosting solution. Also finding products to purchase and how they interface with their products isn't the easiest thing to do although talking to a sales representative will clear everything up in no time.

I'd highly recommend them to anyone, even if I don't get the referral fee ;)
Pros and Cons
Pros
The site speed is fantastic.
Customer support is courteous and goes above and beyond to resolve problems.
There are a ton of features in the Control Panel.
Script installs are instantaneous.
Cons
Control panel isn't the easiest to navigate.
Pricing is a bit on the high end but very competitive.
Was this review helpful to you?
Control Panel Features
10.0
Excellent Host
They offer great service for a great price and excellent support team.
Pros and Cons
Pros
Excellent support and keep you updated if they have any problems on the servers.
Was this review helpful to you?
Control Panel Features
10.0
fast and friendly support, service that is better
had some trouble setting up my account, an error on my part, however the team at site5 got this resolved fairy fast and helped get me online on less then a day! other hosting sites took a week to even respond to me.
Pros and Cons
Pros
Cheap hosting with room for expanding when it's needed. fast friendly and understanding support.
Was this review helpful to you?
Control Panel Features
10.0
brilliant
no words are enough to describe how good site5 hosting is
Was this review helpful to you?
Control Panel Features
10.0
Excellent
An excellent company with a few (average about 20 minutes in total every month) downtimes
Was this review helpful to you?
Control Panel Features
10.0
Site5 solve most common support questions on 5 min
In fact the service is the best!

Site5 has solved most of my support questions on 5 minutes, since I started it.
Note that I´m not a common user but a reseller and have hard technical questions to ask to Site5.
I think isn´t necessary to talk nothing more... at least until today is THE BEST!

Thanks Site5!

Fernando Soares
www.fernandosoares.com.br
twitter.com/fernando_soares
Was this review helpful to you?
Control Panel Features
8.0
Site5 Has Let Me Down Again
Site5 has terrible customer support. There is no phone support - note in this article, the "phone support" they mention is strictly for sales. Despite their claim of 24 hour support, their ticket system sees no activity outside of business hours, even when you have an urgent (site is down) issue.

Ruby on Rails hosting is especially troublesome. They don't use stable versions of Ruby or Rails:
- ruby: 1.8.5 (odd numbers are not production releases)
- rails: 1.2.5 (again, odd numbers are not production ready)

All my rails sites have been down for possibly 3 weeks (the last time I checked them), and Site5 has known for 24 hours without helping.

All of my rails apps (across several different accounts/domains) stopped working, without being modified in any way. This is clearly a server issue. I've provided very detailed info, only to receive these two one-liner "go away" responses:

"Please provide us with some examples of site not working and we'll look into the issue."

and

"Rails 1.2.5 is installed on this server. If you want another version you will need install this yourself into your own account."

Two responses in 24 hours, and each time I've replied immediately, with another several-hour wait. My response times:

Initial response: 10 hours
Next reply: 4 hours
Next reply: 3 hours and counting

Mind you, the two responses I've received have been brush-offs.

The two features I rated well, their control panel and price, you can get anywhere.
Was this review helpful to you?
Control Panel Features
9.0
Not impressed lately
I have two different accounts with Site5. A multi site plan which I have not had issue with and a single shared plan. Both accounts are on different servers. This review is only for the single shared hosting plan.

My first 6 months of hosting were without incident, but the last 6 have been horrible. Site keeps going down, keep getting database errors. The response I recieved back from their support was, keep an eye on it and see if it keeps happening. What the? The last 3 weeks my site has been doing all sorts of strange things including messed up text and showing tripple the bandwidth which is an error. Support taking anywhere from 9 hours to 2 days to respond. They are a victim of overselling and it is catching up with them in their service which USED to be first class.
Was this review helpful to you?
Control Panel Features
10.0
Great host / great customer service / ssh access
I have nothing but praise for site5.com hosting. I've been w/ them for the last 2.5 years, and haven't had a single problem. Support is amazingly fast, even at 3:00 am EST. I like the separate control panels allotted to each site I put up, which makes management extremely easy. Having SSH access was important, and they offer it to you.

I would definitely recommend this to others!
Was this review helpful to you?
Control Panel Features
10.0
Great Hosting company
I have really enjoyed site 5. The provide a good product and it is easy to set up a Joomla site.
Was this review helpful to you?
Control Panel Features
10.0
Great Service
I really like hosting with these guys. They have great deals and joomla runs real well on their servers. The price is right to. All of my sites have great uptimes.
One time when talking with tech support on the phone, I asked the guy how they were able to keep prices so low and he said that it was because they own all of their own servers. I thought that was good to know.

On occasion I have gotten a site on a bad server but I have been able to work with customer support to get the site moved to another one. I have over 20 sites with them so you are going to get a few slower machines.
Was this review helpful to you?
Hosting Plan Features
Edit DNS Zone File:

Joomla Features
1 Click Installers:

Fantastico:

Ion Cube Support:

MySQL Features
MySQL Databases:
Unlimited
phpMyAdmin:

Company Details
Company Headquarters:
San Ramon, California
First Year in Business:
1999
Notable Features:
Over 12 years of hosting experience
Friendly support. Actual person's name and picture on ticket
Choose your own Data Center
Wide range of plans
Easy Joomla install with Fantastico
Company Highlights:
Site5 provides great shared hosting to dedicated server hosting. With a fully customized control panel, they keep it stable, simple and secure. Also, Site5 has easy to customize plans and also keep it inexpensive.
About Site5
Site5 is a highly acclaimed web host based in San Ramon, California. The company was founded in 1999 by Matt Lightner and Rod Armstrong, and has been serving webmasters for almost a decade. Site5's philosophy is "web hosting should be easy, fun, accessible, reliable and generally not painful to use." With over 200 dedicated servers and nearly 200,000 domains hosted, Site5 knows how to bring their vision to life.
Site5 Plans and Features
On their shared hosting plan, Site5 provides you with a massive 750 GB of webspace, and an even juicier 7.5 TB of monthly bandwidth. While customers are usually billed $7.95/mo for the hosting plan, you can now avail a special sale price of only $5/mo (for a limited time). Not only that; as a Site5 customer, you also enjoy hosting of unlimited websites, unlimited email accounts and unlimited MySQL databases at no extra charge. Your website will be hosted on a server along with very few others, thanks to which Site5 guarantees a 99.5% uptime. Plus, all this is backed by their 60-day unconditional money-back guarantee.
Site5's Hosting Environment
The user control panel at Site5 is a user-friendly custom engineered version of cPanel, named SiteAdmin. From in here, you can manage all aspects of your account including you website's files (through the inbuilt File Manager), databases, emails etc. You are allowed to have unlimited MySQL databases which come with a pre-configured version of phpMyAdmin for easy administration. Another very helpful feature is the 'DNS Zone File Editor' which allows for modification of DNS information. The AwStats module found in SiteAdmin will enable you to track your website statistics on a daily basis. While this isn't the absolute best of analytical software, it does a good job of presenting accurate stats. For more advanced solutions, please consider Google Analytics.
Joomla Specific Features
If a Content Management System (CMS) is vital your website, you will find Fantastico within your SiteAdmin from whence CMS solutions, including Joomla, can be installed with ease.
Tech Support
Site5 has a reputation for being one of the most responsive and customer-oriented companies in the hosting industry. If you should ever need to contact technical support, you can do so by opening a ticket on their support page. What's special about this is that Site5 has salaried and dedicated support staff and their average response time is 15 minutes, which is nothing short of amazing. Furthermore, support forums for members can be found at forums.site5.com where almost 2000 active members participate. Toll-free telephone support and live online chat are also available for sales queries.
Conclusion
With all of Site5's features and offerings in mind, it should really be noted that they provide excellent value for money like very few other hosts do. Thanks to their dedication and support, refund and bounce rates are at minimum, meaning you'll probably never switch hosts if you only try Site5 out.
View All Site5 Prices & Plans