2013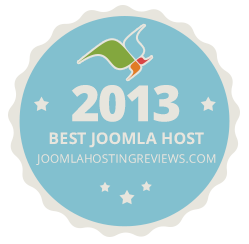 SiteGround has come a long way in the past few years, they are now our favorite Joomla host. Their servers are fast and reliable with many custom options that you will not find at other hosting companies.
Tech support is fast and helpful. In the past 6 months or so initial response times have been less that 10 minutes which is very impressive.
They is a big supporter of to the Joomla project and sponsors just about every Joomla Day.
Most Importantly our sites hosted at SiteGround are fast and trouble free.
We at Joomla Hosting Reviews continue to be very impressed with SiteGround and are happy to award them our "Best Joomla Host" Award for 2013.
Learn More at http://www.siteground.com/joomla-hosting.htm
2012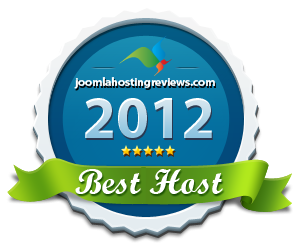 " frameborder="0" allowfullscreen="true">