IX Web Hosting Review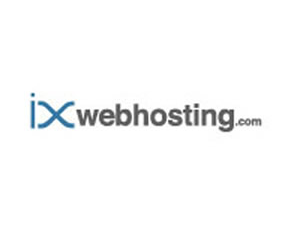 ProsIX Web Hosting has a structured management style and has over 10 years hosting experience
Bottom LineIX Web Hosting has been around long enough to get the important things right. When it comes to managing your site with their control panel, you may find yourself looking for something better.
GO
Learn More at IX Web Hosting
User reviews
1

reviews

Site Speed & Uptime

3.0 (1)

Control Panel Features

5.0 (1)

Customer Support

10.0 (1)
Control Panel Features
5.0
Move on
Pros and Cons
Pros
Very good tech support. Low prices.
Cons
You will need that tech support. Server environment is not ready for business. Low on resources, slow.
Was this review helpful to you?
Hosting Plan Features
Domains in Plan:
Unlimited
Joomla Features
1 Click Installers:

Fantastico:

Ion Cube Support:

MySQL Features
MySQL Databases:
Unlimited
phpMyAdmin:

Company Details
Company Headquarters:
1774 Dividend Drive Columbus Ohio 43228
View All IX Web Hosting Prices & Plans
About IX Web Hosting
IX Hosting has been was founded in 1999. Their company's mission is to provide outstanding service for affordable price. For past several years they have been through big changes inside of our company to get where we are now. They rebuilt their servers structure and inside management system to provide only high quality service to their customers.
Plans and Features
Expert Plan - $3.95/Month for unlimited disk space, bandwidth, domains, 2 free dedicated IP addresses and 1 free domain registration.
Unlimited Pro - $7.95/Month for unlimited disk space, bandwidth, domains, 15 free dedicated IP's, and 3 free domain registrations.
Business Plus - $7.95/Month for unlimited disk space, bandwidth, domains, 3 free dedicated IP's, and 2 free domain registrations.
Their top plans are VPS and Cloud hosting as these are very promising fields. One of their recent products is Domains Cloud where customers can get deals on buying domains, free SSL and free domain privacy for just signing up for the club.
Hosting Environment
They offer Shared, VPS and Cloud hosting. Their servers can handle personal websites to large company resources.
Using Joomla
Joomla is included with all of their packages and is 3 clicks away from being a live site for any user.
Tech Support
24/7 support is available 365 days a year. They are always there to help with any server side issues or questions as well as provide basic code debugging and support.
Phone Support: 1-800-385-0450
Conclusion
IX Hosting has been around for over 10 years. That's more than lots of the brands out there today. They have good technology that backs their plans and tech support to keep customers problem free.
View All IX Web Hosting Prices & Plans