Host Rocket Review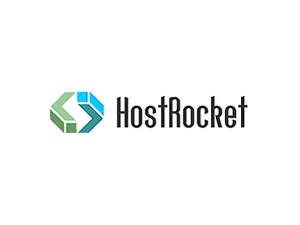 ProsThey are still in business and have sever levels of hosting plans
ConsNot that innovative or ground breaking.
Bottom LineThese guys are a second tier hosting provider, other solutions will probably be better.
GO
Editor review
Control Panel Features
7.0
Not the best Hosting company
I just recently got set up with these guys. And the service is pretty good so far. They run cpanel which is my favorite control panel system. At one point I ran a hosting service and Cpanel was the system that we went with. Their service is pretty basic, they have not done much to customize the cpanel set up.

The server I was on started going down all the time. I am not sure if it was the server that I was on or if there entire network was this way but it was very frustrating.

If you need edits to the zone file then you have to get cusomtomer support to make them for you. They used to charge for this service but I do not think they do now if you ask nicely. For most people this will not be nesecary. The other option you have is to leave your DNS settings with your domain registar.

PHP globals is turned on. I just used a simple .htaccess to turn this off. But is an extra step that needs to be done.

Customer support has been excellent. I have asked them lots of questions and they have always responded in a timely manor. However I have not been able to get through to phone support. This is pretty typical for all low cost web hosts.
Was this review helpful to you?
Learn More at HostRocket
User reviews
Control Panel Features
9.5
Not as bad as everyone says
Pros and Cons
Pros
I have been a HostRocket customer for almost ten years and I have had very few problems with their customer service. The dozen times (in ten years!!!) I have had problems ended up benefiting me, so I can't complain. The helpdesk staff have supported me with problems that are outside their scope and put up with my insomniac blogging frustrations on multiple occasions.

Unlimited bandwidth and email addresses - not that I need unlimited bandwidth, but it's nice in principle.
Cons
No Ruby.
Their pricing seems to increase on a nickel and dime basis, but I find them much more respectful and available than many other places. I'm a hobbyist, so I'm willing to pay for their patience.
Was this review helpful to you?
Control Panel Features
8.0
Good For the Price
I would only add that Hostrocket is good *for the price*. I'm not familiar with their dedicated hosting services. But for shared hosting, they're cheap if nothing else. In serverland, the adage holds: you get what you pay for. And I for one, think that Hostrocket delivers more than enough for the price they charge. Again, I wouldn't run even a medium-sized business with their shared serving plan, but it is perfect for the designer or developer or hobbyist that wants a place to play online.
Pros and Cons
Pros
I've been using Hostrocket for nearly a decade—the fact that they've been around that long is, I think, testimony in itself. I'm not sure about their more advanced services, but their shared hosting is just fine for the price. They've kept their software up-to-date, upgrading PHP and Cpanel and the like. They offer shared hosting users 5 subdomains and 10 databases, which is excellent for experimenting with different platforms. Their customer service has never been anything but quick and friendly.

Cons
You won't get uptime 99.999% of the time and, in fact, it seems to have worsened in recent years, but for a home page or hobby app, it's fine. They pretty much only support PHP. No python or ruby. I agree with other reviewers that they are pretty slow to make changes, but like I said, having been with them for as long as I have, the changes do come along.
Was this review helpful to you?
Control Panel Features
8.0
Very Difficult to get out
I agree with the other reviewer. I found it very difficult to get my account closed.

They send no notice that your account is up for renewal so the only way you know your account was renewed is by looking at your bank or credit card statements. Most good hosting companies will send you a notice stating that your account is up for renewal.

I will say that persistance and being polite allowed me to finally close my account and get a prorated refund. It was nice just took more work that I felt it should.
Pros and Cons
Cons
Slow site
Company is behind the times
poor notifications
Was this review helpful to you?
Control Panel Features
1.0
Avoid HostRocket!
Please avoid host rocket. The have mediocre uptime but more importantly their customer service is horrible.

If you sign up with them they will renew your account with out any notice then if you try to cancel they make you jump through all the hoops and mysteriously your ticket will get lost.

I decided to move away from them a while ago, closed my acccount but then got billed again and it has been such a pain trying to close the account.

There are so many other good hosts you really want to avoid these guys.
Pros and Cons
Cons
poor customer service
poor control panels
confusing service and interfaces
Was this review helpful to you?
Control Panel Features
9.0
I've used them for years and have never thought of
I started using HostRocket around 2000 on a recommendation and I've never been sorry. The costs seem to be cheaper every time I renew my hosting package and the features list just keeps getting bigger. As a web designer, I've recommended them to my clients and I can't recall one instance of one of their servers going down.

Online support is spectacular with my tickets being responded to in minutes.

Their Rocket Reseller account means I can offer my clients my own customized hosting packages, and make a few $, too.

My only complaint? They don't offer .ca domains...
Was this review helpful to you?
Control Panel Features
8.0
Pretty Good Company
These guys have been a good company. The uptime could be a bit better but all in all not to bad.
Was this review helpful to you?
Hosting Plan Features
Edit DNS Zone File:

Joomla Features
Fantastico:

Ion Cube Support:

MySQL Features
MySQL Databases:
Unlimited
phpMyAdmin:

Company Details
Company Headquarters:
Clifton Park, New York
First Year in Business:
1999
View All HostRocket Prices & Plans
About HostRocket
HostRocket was founded in 1999 as a privately owned hosting provider. The company's headquarters are located in Clifton Park, New York. Appropriately dubbed the Tech Valley, this area is home to some of the biggest enterprises in the United States. HostRocket has built a strong following over the years and now owns hundreds of servers and hosts more than 50,000 top-level websites. This includes e-commerce websites, collocation and application hosting. In their datacenters, HostRocket has salaried and dedicated technicians working 24/7 to ensure the health of their servers.
Owners of the company pride themselves on the fact that they have never accepted outside investments and that the company has been running profitably and free of debt. Their belief is that their excellent service over the years is responsible for this kind of success.
Plans and Features
HostRocket's shared hosting plan starts at a rate of only $4.95 per month. With this plan, you get 100,000 MB of storage space and an almost unsurpassed bandwidth of unlimited volume. You're allowed to host up to 10 websites in your account; plus, this limit is stepped up by one website every month. You may also create unlimited subdomains while having 10 external domains pointing to your main domain. Email addresses and vacation auto-responders are unlimited; MySql databases are limited to 10 per account.
One feature you should find beneficial is the dizzying collection of preinstalled scripts you're offered for free. These include Wordpress, b2evolution, Drupal, Mambo, phpNuke, OSTicket, php support tickets, OSCommerce, phpWiki and phpbb2 just to highlight a small fraction of what's available to you.
If you're into programming you'll find plenty of room for regular scripting languages like PHP, PERL, Python, CGI-BIN and Zend Optimizer. You can also avail absolutely free installation of PERL modules. Your website's statistics can be tracked daily through the preinstalled copy of Webalizer.
Their plans are backed by a 30-day money back guarantee.
Hosting Environment
The hosting environment on HostRocket is a friendly version of the standard cPanel software. You can view a demo here: http://www.hostrocket.com/cpdemo.html. From the control panel, you can configure account options, email accounts, manage your files, view traffic statistics, handle databases etc.
Your MySql databases can be easily created and managed within the MySql Databases manager from your control panel. For remote access to your databases, you can configure them to from the database manager. If you prefer a graphic interface, HostRocket offers PhpMyAdmin in your control panel from whence direct administration of databases can be done.
Joomla
HostRocket recognizes and supports various Content Management Systems includes Joomla. For this purpose, Fantastico Deluxe has been made available to you which you can find within the software/services section of your control panel. This script will install Joomla for you in a matter of minutes.
Tech Support
Very few hosts in business provide 24/7 technical support, and HostRocket is one of them. You have the option of emailing them, calling them up through their 24 hour hotline, or submitting a support ticket.
They also have archived forums on their website where hundreds of their customers actively participate and discuss their issues. You can also take advantage of their extensive FAQ library which has its own dedicated site at http://www.rocketsupport.com.
Conclusion
HostRocket, being a privately owned enterprise, takes its customers very seriously. They don't sell out to hungry investors and you can be sure that the company is built to last. The features they provide are mouth-watering and their pricing is nothing less impressive. If you should ever run into any technical problems at all, you can always turn to their dedicated support staff and have it worked out.
So, no matter what type of website you're planning to host, HostRocket will prove an excellent choice, which if made, you won't regret.
HostRocket has "Registered Globals" Turned On
Not sure if "register_globals" is on in every Host Rocket server. It was turned on in the server that Joomla Hosting Reviews tests. This is a security problem. There is an easy fix. In the top level directory of your hosted domains adjust the .htaccess file.
add the following line to your /public_html/.htaccess file:
php_flag register_globals off
Log into the Administrator backend interface and confirm that register_globals is turned off.
This is a very easy fix to a big security problem. Hope it Helps!
View All HostRocket Prices & Plans