SOS Online Backup Review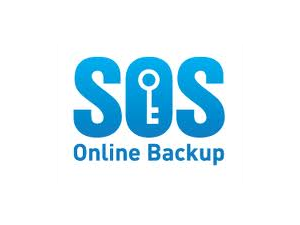 ProsSOS Online Backup will backup all versions of your files for up to 5 computers on 250GB cloud
ConsPrice is high
Bottom LineSOS Online Backup must not realize that competitors offer more affordable options with better services. They get some prestigious press, but we recommend looking elsewhere.
User reviews
One of the best backup out there!
I've been using SOS for quite sometime and I'm very satisfied with them. You won't get a better support from any other online backup providers. SOS takes care of you very well.
Pros and Cons
Pros
World Class Customer Support (I'm a home user and I get Live Chat Support and Ticket support)
No charge for unlimited verisioning
Backup external hard drives (they don't delete your data if the connection is off - most of their competitors delete your data, if the connection to the hard drive is lost)
Email confirmation of daily backups

Cons
Interface needs some work, apart from that the software works great.
Was this review helpful to you?
Backup Company Info:
Supported Platforms
Windows
Personal Backup Plan
Price
$9.95/month (or $79.95/year)
Backup Multiple Computers
Yes
Company Details
Company Headquarters:
Torrace, CA
First Year in Business:
2001
Notable Features:
Scalable Backup Environment
Email online ticket support, no phone support
SSL encryption on geo-redundant storage
Windows, Windows Server. Not Available for Mac
Scheduler, Versioning / Snapshot, Browse Online Files, Incremental Backup
Company Highlights:
With over 10 years of experience SOS Online Backup has a long standing reputation as a go-to Online Backup Company. Focusing service to home and small business users, their knowledgeable staff works to keep the customer happy.
SOS Online Backup Company Info:
SOS Online Backup is one of the most trusted names in the business. They have great security features and award winning service. When it comes to backing up multiple PC's as part of the basic plan, SOS Online Backup leads the charge. PC Magazine has awarded them Editors Choice awards 3 times.
For simple, secure online backup, SOS Online Backup provides a great service. If your PC's need to be safe from hard drive failure get started with SOS Online Backup.
SOS Online Backup Facts:
Headquartered in Torrance, CA and with offices around the world
Current CEO is Ken Shaw founded SOS Backup Online in 2001
10 years working in the Online Backup industry
250+ employees
$20 million a year in revenue
Privately held
SOS Online Backup Features & Plans:
SOS Online Backup specializes in backing up multiple PCs for a low price. They make it easy and secure for all of their customers. Listed below are some of their plans.
Home Plan: $9.95/month (or $79.95/year) for 50GBs. $99.95/year for 100GB. Up to 5 PCs. Less features.
Company Plan: Starting at $120/year for 10GBs on unlimited PCs. More Features
SOS Online Backup Technical Features:
Use on multiple computers, Access your files right from the web, Share files with anyone on the web, SoSimple allows you to select multiple files to backup, Easy mobile access, Powerful recovery, unlimited version history and more...
SOS Online Backup Support:
Phone Support: No
Email Support: Yes
Ticket System: Yes
Live Support Chat: No
Support Forums: No
FAQ & Knowledge base: Yes
Video Tutorials: Yes
Live Webinars: Yes