PacificHost Review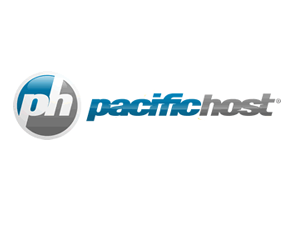 ProsPacific host is not very good but they have a wide range of plans
Consbad uptime and speed
Bottom LinePacific Host is not a good choice. Slow servers lead websites to perform badly. Look elsewhere for hosting.
GO
Learn More at PacificHost
User reviews
Control Panel Features
9.0
dialup speed
changing for another host
Was this review helpful to you?
Control Panel Features
9.0
Finally found a good home for my project
Would like to say that I've found a good home for my project. It turned out that I tried many web hosts, but any of them didn't even come close to pacifichost.com. So far I have been very pleased. I have not noticed any downtime or slow browsing speed.
They sent a guy out to look at it turns out I did something wrong in my config file. They fixed the entire thing no cost to me. Great + for their customer support service.
It also provides tools to help identify the cause and to arrive at a solution.
Uptime is good. They are very professional in approach and follow up.
All in all, Pacifichost runs an honest business that treats customers with respect.
Was this review helpful to you?
Control Panel Features
10.0
What a change
I was surprised to read the reviews. Since their new management a few months ago (I joined when I saw the press release) I have been a VPS and Dedicated customer. I feel bad for what people have experienced, I might have felt the same way in their shoes but I have nothing but great things to say. Give them a shot, they won't let you down.
Pros and Cons
Pros
Great speed
Excellent service
Fast support times
Awesome add ons
Cons
Don't really have any issues
Was this review helpful to you?
Control Panel Features
4.0
Horrible Host
one of the slowest hosters, and the lie every time you call
I started with them 4/22/11, and on the 23rd I was requesting support and there response was it works for us! I said no it does not work, they wrote back sorry your ip was blocked. NP. 4 hrs later I'm contacting them back. and their response oh your ip was blocked.???? 4/30/11: Contacting them again this time a domain issue. 5/1/11 Im back and they say sorry we are doing migrations. ???? All good until 4/27/2012 and it was taking sometimes 2 to 3 minutes to load a page. Which after 3 days they said it was a permissions issue and wouldnt happen again. all good until 1/23/13 I got on chat and complained about ungodly speeds ( 1 time it took over 5 mins) they suspended me for 2 many nodes (found out it was a master email account I didnt know about) they deleted then said that and permissions where the speed issues. also happened in Feb (26ish) (moved a main site to another hoster) and in the beginning of March. On 3/28/13 all sites down. They Got them back up and blamed me for doing a WP update also a permissions issue they fixed. They said I was using to much memory (Small WP site with under 40 articles, and maybe on a good day 50 people visiting, Had many hours in layout and design)
On the 29th Toby got involved, by noon my main site hosted there was gone and they had no backups???? and blamed it on a mystery person I told them to cancel the account and Toby said we would refund my last payment. They didnt refund me, but Billed me again 3 weeks later. This place is a disgrace, I would not recommend this Hoster to anybody. And contacting management forget it. And when they respond to this dont listen to them, as I have all the emails to back all I have said plus more. I would say out of 2 years of service I had 1 year of ok (slow) and 1 year of hell. Maybe I need to contact a Attorney.
Was this review helpful to you?
Control Panel Features
9.0
Pacifichost is pretty excellent!
I've been applying Pacifichost regarding 3 months and wanted to reveal my expertise to date. The support may be clean to date without any distractions.
We've utilized the actual are living chitchat several times, one ahead of We registered along with another after i registered, simply because We weren't certain tips on how to build my nameservers they arrange it in my opinion which was trendy. I've the actual supplier consideration by the way therefore I am just primarily using them for your totally free WHMCS license which preserves myself lots of dollars along with We was able to deploy which with the specialist within cpanel.
Usually We haven't much got any kind of complaints about the actual support to date however We'll be sure you post any kind of messages.
Was this review helpful to you?
Control Panel Features
9.0
I've had a good run with PacificHost!
I've been a customer of another popular web host for a few months however either their service has been degrading or I just happen to be really unfortunate to be on a bad server, as the server constantly loses connectivity and there are periods where mail I send through outlook will just never send. After doing a bit of research I ended up at PacificHost as their reviews on the internet are by far much superior to most other companies, and on some review sites you can see the IP Address of the reviewer so I did a whois check and they all seem legit. So with that aside their price point, features, and cPanel base is what convinced me to try them, I only signed up for their shared hosting as my site isn't too complicated. Their signup process was nice and simple, their emails are the most detailed and gorgeous looking emails I have ever had the pleasure of reading (litterally their emails are like eye candy they look so nice).

I appreciate the small things and you can tell that Pacific Host has put allot of effort into making sure the customer experience is smooth. Anyway... I changed my nameservers and my site has been running well since then, I've taken advantage of the Cloud flare cdn and they have many other interesting things inside the control panel that you just don't see anywhere else.

I haven't had the same issues I was experiencing before, haven't noticed any connectivity or mail issues. I haven't had the opportunity to test the support yet however the rep who I was speaking to on chat was very knowledgeable and responsive. I hope the service remains this well, however only time will tell.
Was this review helpful to you?
Control Panel Features
8.5
My Pacifichost review.
We are in the process of setting up a design company and the guys at Pacific Host helped us get setup and running with our wordpress website, it was having an issue through the auto installer in Softaculous and they fixed the issue nad sent us back our login, and they added some neat plugins into wordpress that I didn't even know existed, one blocks spam so we really appreciate the extra effort these guys went into going above and beyond into helping us. They have a good response on tickets and offer a load of extra stuff that I've never had before with my other hosting company.
Great job guys, fantastic service!
Was this review helpful to you?
Control Panel Features
9.0
Happy with Pacifichost's level of performance!
As an IT pro for the past 12 years, I've been through alot of hosts and I've had so me bad experiences and good experiences. After hosting with PH for the past 2 months I couldn't be happier with the level of performance, uptime and support that I've received from them.


Anytime I have an issue, I always get a real answer and it doesn't take very long. Whenever there are server or network issues and I notice as I monitor my site from hyperspin, first thing I do is check twitter.com/pacifichost_ops and they usually already mention the issue and that they are working on it. Never has my site been down for more than an hour at a time. Overall though downtime is rare and for the price you pay, it's a good deal too.


IMHO, PacificHost is really how a hosting company should be run, and I appreciate the level of service, and particularly the level of communication and transparency that PaciicHost offers - it's hard to find that anywhere else.
Was this review helpful to you?
(Updated: October 19, 2012)
Control Panel Features
9.0
Stay away! Resource abuse on basic site!
Customer service is abysmal. After claiming they could host my Joomla site with the default template they have twice hit me with resource abuse tickets and once suspended my account. I ran this same site "as is" on Host Gator for 3 years without a problem. 2 months with PacificHost and it's been down 3 times, hacked once, and suspended. Just hit with another notice today but no explanation as to what is the offending script and no offer to help trouble-shoot. Just another threatening email.

*** UPDATE ***
I want to follow up about Pacific Host. After threatening to suspend my account (and my complaints about their tactics), I finally got a service rep that actually cares about customers and not just numbers. To be fair, he went out of his way to rectify the problems I was having and even reconfigured the server to help my site run better (and keep me from tripping their resource limits). In short, it was the kind of customer care I would expect and hope for from a hosting company. Everything is running well now at Pacific Host.
Was this review helpful to you?
Control Panel Features
9.0
Extremely happy with Pacifichost
PacificHost, it would be clear to say that it has everything you could want in a hosting service, after signing up to there Ultra plan the support has been awesome, after my previous web hosting service proved to be a joke it was a matter of finding a new hosting company to transfer my website to, this is when I found PacificHost, after doing my research I found that they were very highly spoke of, so I decided to give there service ago, it would be safe to say that I have never looked back at all, I needed help transferring my website across, PacificHost kindly offered to transfer my website free of charge for me, it was just a matter of filling in one simple form on my end, couldn't of been any easier in my opinion, they had my website transferred within the hour of submitting the form, in my eyes that is impressive by all means, I decided to pay annually for my plan, only to find that I was eligible for a free domain as well, wasn't really planning to register a domain as I already had one, however I decided to take up the free offer anyways, the loading time for my website has been great, I honestly couldn't ask for anymore in a company, fantastic support, exceptional loading times, very affordable, you get what you pay for!


I'd highly recommend PacificHost to others, I personally cannot doubt them, if your looking for somewhere for your website then give them ago, I am pretty sure that you won't turn back.


Keep up the good work PacificHost!
Was this review helpful to you?
Control Panel Features
8.5
Pacifichost's hosting is superb!
I've only been with Pacifichost for a month but I like to review services whether good or bad before I forget. I signed up with Pacifichost for a developer portal website, nothing too intense or hard to host by any means.

I simply chose Pacifichost based on the previous reviews and talking to an agent on their live chat asking a few simple questions like money back and uptime whatnot. I haven't really needed any support as their welcome email was really thorough and gave me links about learning cPanel since it was my first time with cPanel, previously only used DirectAdmin.

My website has been up for a month now with no downtime and I haven't run into any issues that really required the use of their support so I can't rate their support but it is certainly a legitimate service that can reliable host your website. All I have for now, if things change I'll surely reply to provide any updates and through some other WHT posts I saw you guys want my domain so I'll report my post with the domain here.

Thanks for reading
Was this review helpful to you?
Control Panel Features
8.5
My experience with Pacifichost has been great!
I've been with PacificHost for 3 months and abit now, there support have been very helpful and my tickets has been resolved within the hour at the most, I'm using there VP3 plan for a development server I have for personal use, the setup was pretty instant on ordering, didn't have any issues, I haven't had any dowtime since I have been with them, PacificHost catched my eye due to the affordability, all in all, I am a happy customer and believe this company deserves a review, I will definitely recommend PacifcHost to others, keep up the good work, A+ from me.
Was this review helpful to you?
Control Panel Features
10.0
PacificHost Rocks !!
All I can say is WOW! PacificHost is there with me for long. I recently needed them for help on updating my site files they were there to assist and actually asked to do it for me. Now that is great support. When a company offers to do it on your behalf. Not many do that. They all send you links to knowledge base information or tutorials. They are very supportive and nice to me. I am amazed and know they are here to stay as well as be the top supporter of any web hosting company. I recommend PacificHost for those users who need a worry free and reliable hosting.
Pros and Cons
Pros
Uptime and speed are good, tech support is awsome. Front line support can answer all most all the questions.Reliable email service
Cons
Frequency of offer update is less.
Less number of coupons.

Was this review helpful to you?
Control Panel Features
7.0
mySQL problems
Many problems with the thunderbird server and the MySQL...

The MySQL keeps going down every 12-24 hours, sometimes more that 2 times a day...

A big problem that no one in pacifichost staff can solve...
Pros and Cons
Pros
Good suppport and fast answers.
Cons
Many problems with the MySQL
Was this review helpful to you?
Control Panel Features
9.0
Keep up the good work Pacifichost!
I have been with Pacifichost for a couple months now and I only have positive things to say about their hosting services.

Live chat is a great way to get help, friendly and very helpful, directing you in the right place if they cannot give you help on the spot. The ticket system works great and everytime I used it when I needed it I got clear, concise and helpful replies to what I needed to do or what they were doing to resolve my problems. For all that, though, the support has still been far faster and friendlier than what I had to put up with before!

The speed of my websites has been amazing since I switched from my old host and that was the main factor that made me want to switch in the first place. I haven't experienced any downtime at all so far.

Keep up the good work Pacifichost!
Was this review helpful to you?
Hosting Plan Features
Edit DNS Zone File:

Joomla Features
1 Click Installers:

Fantastico:

Ion Cube Support:

MySQL Features
phpMyAdmin:

Company Details
Company Headquarters:
Elk Grove, CA
First Year in Business:
1999
Notable Features:
Servers are built from solid hardware
Free CDN integration
24x7x365 USA Based Support
130+ 1-Click installation scripts
Wide range of hosting plans
Company Highlights:
PacificHost has been in the business for over 10 years. They offer several unique services like Video Script Hosting and Free CDN integration, but according to their website they, "...can provide you with the fastest, most reliable hosting service on the market today."
View All PacificHost Prices & Plans
PacificHost provides high quality hosting services to social media websites, video sharing start-ups and a host of other developer platforms. They service small to medium-sized enterprises. PacificHost employs some of the best staff members in the country to cater to our client's needs. They focus on providing quality, feature-rich web and reseller hosting services.
Plans & Features:
There are three Shared Hosting plans:
Basic - $2.49/month with up to 5 domains allowed, 25 FTP Accounts, 25 MySQL Databases, and 25 Email Accounts.
Advanced - $6.99/month with unlimited domains allowed, 250 FTP Accounts, 250 MySQL Databases, 250 Email Accounts.
Ultra - $10.99/month with unlimited domains, free dedicated IP, and SSL with seal. Unlimited FTP Accounts, My SQL Databases, and Email Accounts.
Plans come with: Unlimited Raid Disk Space, Unlimited Top-Tier Bandwidth, FREE Site Builder, cPanel Control Panel, 1-Click Script Installs, 4,000 Free Website Templates, 99.9% Uptime Guarantee, 45 Day Money Back Guarantee, 24/7/365 USA Based Support, Cloud-Based Technology.
All Technical Features: Video script hosting, CGI-BIN directory, Perl, Ruby on Rails, Python, File Manager, SSI, phpMyAdmin, MySQL, and PostgreSQL. Also supported are many blog, CMS and ecommerce install scripts including Joomla.
Hosting Environments:
PacificHost's operations are hosted on the Peer1's SuperNetwork™ which is powered by Juniper and Cisco technologies, and is connected to over 500 networks around the world. The network is a Tier 1 OC-192 Internet backbone with over 15,000 miles of fiber connectivity. It is connected by a series of peering relationships with over 500 other networks and four Tier 1 upstream providers.
Joomla Features:
PacificHost provides full support for Joomla Hosting and offers an instant auto-installer, called Softaculous. This application has over 130 scripts all available with one easy click.
Support:
PacificHost provides 24x7x365 USA Based Support service 1-800-491-6590
Chat
Telephone
Knowledgebase
Ticket Submission
Twitter
Facebook
View All PacificHost Prices & Plans