MyPC Backup Review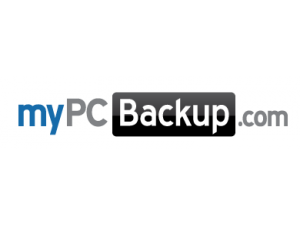 ProsMyPC Backup is an excellent choice for low cost unlimited backup.
ConsNo phone support
Bottom LineMyPC Backup gets your files backed up without storage limit. The software is easy to use and it runs smoothly.
GO
Editor review
Easy, quick and reliable backup for home users
Software Installation
Getting started is simple. Downloading only takes a few minutes and with a few clicks the software is installed. We think software installation should be simplified and MyPC Backup does this well.

After logging into MyPC Backup website, we noticed that it is bright, clean and easy to read. The font is big and the icons help to demonstrate the process. The simplified directions make it easy to figure out and follow.

We finished downloading the software and double clicked it to start the installation. At this point there is a choice to backup either the "My Documents" folder or manually select specific files and folders. We chose to backup the using the default setting of "My Documents". We like that the installation went straight into backing up, it was all part of the same install process.

File Backup
The actual backup process was quick and the speed is only limited by the internet connection. Using our cable modem we were able to upload 1GB in about five hours. We found the initial backups take longer because they have the most data to backup. Daily or incremental backups take less time depending on the amount of files that have changed.

In the MyPC Backup software there is an area that monitors the file upload queue. The status of each file is shown by a progress bar that says how much data is left to be uploaded. We like this feature, but it could be improved by adding a "Time Remaining" estimation. This would inform the user how long the backup is expected to take.

Viewing Backed Up Files
When our backup finished we needed to verify that they had uploaded successfully. Using the MyPC Backup software we clicked "View My Files". Clicking this button took us to the website and opened our account. We navigated around the account area and found our files which were stored in the same structure as on the PC. All was correct.

Browsing through the files was just as easy as using Windows Explorer to find files on our PC. Like the rest of the MyPC Backup website, the user account area where the files are stored is easy to navigate and find files.

Mobile access uses the website "mypcbackup.com". This is not technically an app for phones, but it works just the same as using the website on a PC. Most phones are limited to what kind of media can be stored on them. We recommend not relying on the mobile site to restore files as a primary method.

Restoring files
Restoring files was painless. There are two primary ways to restore files.

First, restore using the software by clicking the "Restore Files" button to open the restore files window. Again, we found this easy because the software mimics the natural PC file structure. Locate the file and press "Restore".

Second, restore files using the MyPC Backup website. Like we mentioned earlier, since the website keeps the same files structure of the computer, finding files to restore is easy. We did find it difficult to download multiple files at once. It's not possible to download entire folders at once. We think this would be a nice feature to include.

We found it easier and better to restore files using the MyPC Backup software. However, it is very convenient to have the option to restore files when you are not in front of your primary computer. Having file restores available from the website adds a new level of flexibility to the product.

One thing people often want to know about is if they can retrieve older versions of files. It does. Look through the old versions of any file by selecting it and clicking "Versions" in either the software or the website. This feature is known as "Versioning". Most online backup companies have this option and we are happy to report MyPC Backup does as well.


Advanced Backup Settings
We found the advanced backup settings to have some necessary and not so necessary options. It would have been nice to see a more advanced scheduler and bandwidth throttle for example, but the options included here are decent. These include the backup schedule, file selection, max file size, file types and security settings.

Backup Schedule: This option is limited to hourly or daily. Depending on the company we have seen much more detailed scheduling available. Where we could schedule backups by date, week or day. In comparison the hourly and daily options just do not offer enough choice. Another downside to this section is that, in order to use the hourly backup option an upgrade must be purchased.

File Selection: This section allows for more in depth choosing of the files and folders. Under "Settings" choose "Backup Selection". This allows the user to switch between manual selection and the original selection that was made by default during the install. This is helpful when you are backing up a specific set of files. The file selection is easy to use and operates very well.

Max File Size: This section is set default to 2MB's which will exclude most large photos and videos. We chose to increase this limit because many large photos / videos / MP3s will not be backed up if this restriction is left. If you choose MyPC Backup we recommend increasing this amount.

File Types: This setting will keep out any of the file types you do not want to back up. Block files like .exe, .mp3, or .avi for example. This can help to cut down on clutter or keep out unwanted files from being uploaded.

Security Settings: This controls the security level. Either upload using "HTTP" or "HTTPS". The "HTTPS" encrypts the connection to prevent data interception by intruders. We highly recommend keeping the setting at "HTTPS"

Additional thoughts:
One issue we had with MyPC Backup was all of the up-charges for additional features. Our opinion is that they should provide some of the more standard features at no extra cost (like the hourly backup option).

This is their business model and we understand that this is how the have decided to run things which does not bother us. Our suggestion is to look at all plan prices along with any needed upgrades, in order to get a more accurate comparison between backup companies.


Conclusion:

MyPC Backup works well for individuals, home and family users. It is very simple install, configure and use. If you are a medium sized business or corporation, MyPC Backup does not have some of the needed and helpful features required by companies of this size.

The software was easy to use, clean and required little knowledge to navigate and understand. Upgrades and addons are available, but they come at an extra cost.

If you are looking for easy and reliable backup service, consider MyPC Backup.
Pros and Cons
Pros
Clean, easy to use software and website interface
Quick and reliable backup and restores
Friendly tech support
Cons
Limited scheduling options
Not available for Mac
Was this review helpful to you?
Learn More at MyPC Backup
User reviews
There are no user reviews for this listing.
Backup Company Info:
Supported Platforms
Windows
Personal Backup Plan
Backup Multiple Computers
Additional Cost
Company Details
Company Headquarters:
Hampshire, United Kingdom
First Year in Business:
2010
Number of Employees:
Over 20
Notable Features:
Clean & easy install
Automatic backups
Located in the U.S. and U.K.
Unlimited storage space
Very reasonable plans
Company Highlights:
MyPC Backup protects your data with an unlimited storage plan. They have lots of addons and extra features available. Their software is built and works great with windows.
View All MyPC Backup Prices & Plans
MyPC Backup Company info:
MyPC Backup is a great home and multiple computer online backup company. They offer unlimited backups with easy to use software and accessible online files. Founded in 2010, they came on to the scene and revitalized a lot of the outdated online backup traditions by offering a competitive unlimited backup plan.
They have grown very fast since they started. In 2011 they worked on updating many of the features and improved the overall look and feel of the software and company as a whole. The hard work and effort that went into their product won them an award. Read more about the MyPC Backup best new company award.
MyPC Backup Facts:
Founded by Daniel Richards in 2010
Located in Novi, Michigan
Over 20 employees work there
They are a sister company to Just Develop It, a larger development company based out of Hampshire, United Kingdom.
Online and Mobile access
MyPC Backup Features and Plans:
Unlimited Storage Plan $4.95 -- Features Include: Sync folder, 24/7 tech support, unlimited storage, Amazon S3 for backup, works on mac and windows, iPad and iPhone apps, and more...
Tech Support:
Phone: 1-888-851-0954
Email With Ticket System: Yes
Knowledgebase: Yes
System Status: Yes
View All MyPC Backup Prices & Plans