inMotion Hosting Review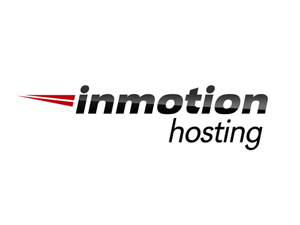 Prosinmotion hosting is a large well established company with fast servers and great tech support. Wide Range of hosting plans
ConsControl panel can be a little confusing.
Bottom LineInmotion is a well known and quality company that can handle all types of web and Joomla hosting.
GO
Editor review
(Updated: April 19, 2013)
Control Panel Features
9.5
Good entry level business host
Signup and Setup
Like any good hosting company, InMotion gets you through the sign up process quickly and easily. The form takes a couple seconds to fill out and you good are to go. You don't have to switch pages or answer a ton of questions.

Once you get through the sign up process an email confirmation is sent to you outlining the details of your purchase. This email contains what your account login information is for the Account Management Panel (AMP) and for cPanel.

Account Management Panel
This is InMotion's billing and account information area. It's very basic and only holds a few options like upgrading your services.

It would be nice if the Account Management Panel was built into the cPanel. Going back and forth between the two panels gets confusing and it takes awhile to get used to which panel has what information.

cPanel
This is a control panel used by many different hosts. We like using cPanel because it's the best 3rd party hosting control panel around and it has a lot of useful tools. InMotion keeps their cPanel pretty organized and clean. It's easy to find what you're looking for. They brought the popular install scripts to the for front to make it easy for you to find them.

Installing Joomla
We chose to install Joomla the manual way (downloaded from website and setting up the databases) instead of using Softaculous one click installer. During the pre-installation check the install software tests the host's server compatibility. InMotion passed without issue.

If you want to use Softaculous it's there for you. Softaculous is widely used by many different hosting companies as a easy way to install different scripts. We have used it a lot and it works very well.

Running Joomla
Joomla performs quickly and responsively on InMotion's servers. Our test site has about 100 pages of content. We were able to easily navigate the backend of Joomla without hangups or timeouts. A quick test on the frontend and we experienced the same quickness.

Performance
First, it should be noted that we have only had a couple of days to monitor the site's speed and uptime. Keep checking back in the future to see what our experience is in the long run.

Uptime was at 99% for the first 72 hours of monitoring. This is not surprising given the short time period and we expect this number will wind up being closer to 98% over six months.

Speed was right on par. With out any of our caching, compression, minification, or a CDN we got around 1.8 second average response time. This isn't the best, but without our tools it's about what we expected. To test if our tools would make a difference, they did. As soon as we turned on the caching tool only (JotCache) we saw a dramatic drop to around .7 seconds. Now, whether or not we can keep speeds this quick or even quicker remains to be seen. Come back in a couple months and we should have some new data for you.

Pick A Datacenter
One cool feature on their website is their datacenter zones. Here you can determine which datacenter you want to host your site. They give you sample downloads to test the downloaded speed. One file from the datacenter in Los Angeles, CA and one file from the datacenter in Washington D.C.. You can use this download speed to test which datacenter is better based on your location. This helps local businesses reach their community with the optimal speed by reducing the distance the data has to travel from server to browser.

Support
To test out the technical support staff we started a chat session to ask a technical question. For this we chose to ask how to set up a new FTP account. The conversation is below.

Technician: Hello. How may I help you?
JHR: Hey, whats the best way to set up an ftp account?
Technician: In the ftp accounts section, the option you'll need to worry about are the files they are able to access. In my opinion giving the user access to the folder they need to access by setting it as the document root is the best method.
JHR: Where can I find the accounts section?
Technician: Are you in your cpanel currently?
JHR: No, how do I get there?
Technician: Logging in at www.YOURDOMAIN.com/cpanel or from in your account management panel.
JHR: Ok I was able to login
Technician: Alright, in the top left do you see the search box?
JHR: Yeah
Technician: Go ahead and type ftp accounts in there for me please.
JHR: Oh ok
JHR: I see
Technician: Search boxes make life much easier, agreed?
JHR: Yeah, it's real-time as well.
Technician: Yup, nifty little thing, so are you seeing what I was talking about with the ftp account creation?
JHR: Yeah, i think i can get it from here. im usually pretty good at following directions
Technician: Sounds good. Is there anything else I can assist you with at this time?
JHR: Not at this time, one question though, is that a stock photo or an actual picture for the technical staff on chat?
Technician: It's a stock photo, I'm kinda lazy about changing it.
JHR: Oh ha ha. thanks, just curious.
Technician: Not a problem.

A couple things to note from this conversation is that the technician automatically assumed we knew how to get to the FTP accounts section. Then when we explained we did not know how the technician was patient in directing us there. After we performed the search inside of cPanel, he made a non-robotic remark about how "nifty" the search box was. This showed some personality and made us feel less like strangers. Lastly, it was interesting that the staff members do not have to change their profile picture. It was a little weird that the technician admitted to being "lazy about changing it". Overall we got the help we needed and the support technician helped us patiently.

Conclusion
After having the site up for several weeks and monitored for a couple of days, we feel strongly that InMotion offers a pretty solid service. When we asked InMotion about what makes their business plan better than any other shared hosting plan and they said, "Hyperthreading is enabled and our servers are never loaded past 75% capacity which allows us to compensate for when an e-store takes off for example. We can target this traffic instantly and monitor it. This is highly important to a true online business as we can contact the customer immediately if we notice potential downtime for the site with increase load in a shared environment".

We have tested a lot of web hosts and performance is on par with other hosting companies like SiteGround's web hosting plan. It's early on so the data is not mature enough to make a clear assessment.

When it comes to hosting Joomla, we were satisfied. If you have your eye's set on InMotion hosting as your Joomla host, you can rest assured that Joomla will work well on their servers as well as having a responsive frontend and backend.

Their technical support did their job well. We did not have the toughest question in the world, but in terms of patience and personality, they did well. Also, they spoke good English which is important for solving problems quickly.

We plan to monitor the progress of our InMotion hosted website for the long term to see how it does. We will keep this review up to date so you can benefit from the data we gather!

To leave us your own review please click, "Add new review" below!
Pros and Cons
Pros
Easy to install Joomla
Very Inexpensive for a business plan
cPanel is a great control panel
Plenty of Email and FTP accounts
Personable technical support
Cons
cPanel and Account Management Panel could be combined for easier access
Was this review helpful to you?
Learn More at InMotion Hosting
User reviews
1

reviews

Site Speed & Uptime

3.0 (1)

Control Panel Features

1.0 (1)
Control Panel Features
1.0
NOT A GOOD DECISION
I know all this first hand - if you want to confirm, just call in and ask, they can't lie via phone but can get around being totally honest with you during your initial order process.

And you can believe almost nothing sales tells you as they are so hungry for commissions they will promise you the world, then ask permission and be told by management of OTHER departments that what they are saying is against the norm/policy/set rates, then purely depending on the management members mood, you may be given the special whatever it is, if only the management member doesn't have to ACTUALLY talk to you. They are dictators to other and almost refuse to get on the phone and when they do they are ALLOWED to be rude to you!
Pros and Cons
Pros
Technical support genuinely does TRY their best and does not use scripting, has person knowledge and a person to guide you...most often to a knowledge base article so they don't have to deal with you longer than 5 minutes (you will notice calls are lead in the direction to end after a 5 minute commitment to you or you are escalated in rare/emergency "if you are mad enough" cases!
Cons
Just about everything. They moved their data center machines in California to another data center by hand...literally one person walking and traveling by hand with your important data. Office and operations are VERY rinky dink, even now that they've grown. Outtages will happen and loss of data along with hacks and they can tell you...oh well because they are allowed to per TOS. You WILL automatically renew and billing staff is utterly incompetent and the pricing listed on any website for them is for the highest term possible...$6.95/month does not exist unless you are paying for 36 months upfront, making total due $250.20 and you are renewed without any warning for....$250.20 in 3 years...because you'll remember to expect that charge, right? Nothing lower than annual options and those are $7.95 to $9.95/month for 12 months and offer you almost nothing. I hate to say it but it's better to go with one of the bigger guys.
Was this review helpful to you?
Hosting Plan Features
Edit DNS Zone File:

Joomla Features
1 Click Installers:

Fantastico:

Ion Cube Support:

MySQL Features
phpMyAdmin:

Company Details
First Year in Business:
2001
View All InMotion Hosting Prices & Plans
InMotion Hosting Company Info:
Since it's inception in 2001, InMotion Hosting has grown to be the leader in business web hosting. They are an employee owned company with offices in Los Angeles, CA and Virginia Beach, VA. Their employees average over 4 years of hosting experience with their senior staff having over 10 years experience. They operate two datacenters and currently host over 60,000 businesses.
InMotion Hosting Plans and Features:
Launch: $6.95
Power: $8.95
Pro: $18.95
The Launch Package is perfect for a beginning small business solution. The package includes Unlimited Disk Space and Unlimited Data Transfer. There is the ability to host 2 sites on 1 account as well as have 2 MySQL databases.
The Power Package is the top choice of hosting packages for small businesses. This package include e-commerce capabilities. Included is the ability to host 6 sites on 1 account and have 26 parked domains. 50 MySQL databases are also included.
The Pro Package has the most features for a shared hosting account. There is unlimited parked domains and sub domains included. The package also includes 200 MySQL databases and Unlimited FTP accounts.
All InMotion Hosting Business Class Hosting accounts provide:
90 Day Money Back Guarantee
Free Domain
Choice of data center location
Free WHOIS privacy
Data Backups
Unlimited Email Accounts
24x7x365 Toll-Free Support
Hosting Environment:
InMotion Hosting uses the cPanel control panel. With the control panel you can access all aspects of your account including phpMyAdmin.
Joomla and InMotion Hosting:
InMotion Hosting has done a lot to their servers to make them more efficient. They have added RAM to their servers to allow and encourage MySQL caching. They also use 15k drives which is an important factor when running MySQL. Joomla is very dependent on MySQL caching and therefore this is a great advantage. Joomla is available through a one-click install. They also fully support and have the expertise to deal with any issues our customers have when dealing with Joomla.
Tech Support:
InMotion Hosting is known for their top technical support and excellent customer service. They offer Toll-Free support 24x7x365. They also have live chat, an online ticketing system, and an online help desk. They have very low hold times and a very knowledgeable staff of employees. All of their support are US based and no part of their operation is outsourced.
InMotion Hosting Conclusion:
InMotion Hosting is the clear choice for business web hosting. They have one of the best reputations in the industry and it isn't hard to see why. They have a leading 90 day money back guarantee and the best customer support.
InMotion Hosting Coupons:
View All InMotion Hosting Prices & Plans