Simple Source Solutions Review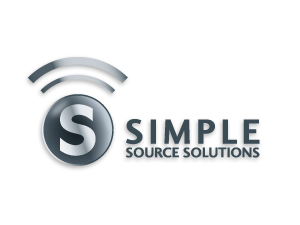 ProsSmaller company that is Joomla Focused, Joomla focused hosting plans.
ConsSmaller company that does not have the resources of a large company.
Bottom LineIf you are going to try out Simple Solutions, it is probably worth giving them a call to see if they are a good fit.
User reviews
1

reviews

Site Speed & Uptime

10.0 (1)

Control Panel Features

9.5 (1)

Customer Support

10.0 (1)
Control Panel Features
9.5
Simple Source Solutions
September 5, 2012
First, let me state that I am not associated with Simple Source Solutions. With that said, I can categorically state that they have been the best hosting company I have found.

Currently, I have a Joomla site that I manage for one non-profit and none of us are website builders in the true meaning of the word. However, that is my point – we created a Joomla platform website as we felt that would offer the greatest flexibility for many of us to work in as opposed to the platform we were using for the aged website design we had.

I called several hosting companies and Simple Source Solutions immediately provided the best information for our determining where we were going to host the site.

I also have three websites for my business interest that I manage by myself, and will be moving to Simple Source Solutions as I have time to work on the new Joomla layout I have chosen.

I would further add that Simple Source Solutions has provided the best support our organization has had (as opposed to the previous company that hosted the non-profits account), and – they have provided better support than the two website hosting companies that I have for my business sites.
JD /

Was this review helpful to you?
Joomla Features
1 Click Installers:

MySQL Features
phpMyAdmin:

Company Details
Company Headquarters:
Rome, GA
About Simple Source Solutions
Simple Source Solutions is a web hosting provider that offers affordable web hosting plans, web designing, content management and overall website management.
Located in Rome, Georgia this company helps you create a powerful online presence and get value for your investment. The feature-packed hosting plans and reliable infrastructure ensure good results.
Simple Source Solutions Plans
Known as the Simple Hosting Plan, the company's comprehensive web hosting package is $5.95 per month. The main features are listed below:
Customized configuration of hosting account
24 hour online support
cPanel control panel
Firewall protection
2 GB disk space
10 GB bandwidth
10 email accounts
5 FTP accounts
One domain name + 1 sub-domain
One MySQL database
Daily, weekly and monthly backups
SSH security shell
Simple Source Solutions Technical and Joomla Features
Apart from the features listed above, Simple Source Solutions provides many other services to its web hosting customers. The server health and performance is regularly monitored to prevent any problems. Using premium hardware and state-of-the-art security systems, the server operating systems and control panel installation can be modified for security.
The web hosting plan promises 99% uptime guarantee, web based email access, support for advanced scripts. For Joomla users, the control panel makes it easy to do one-click installation of Joomla as well as Drupal and WordPress.
Simple Source Solutions Support
Phone Support: Yes
Email Support: Yes
Support Ticket System: Yes
Live Support Chat: No
Support Forums: No
FAQ & Knowledge base: No
Simple Source Solutions Coupons: