MailChimp Review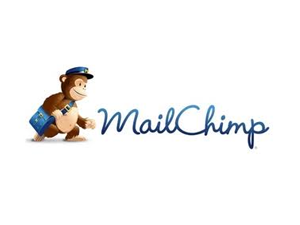 ProsMailChimp has incredible email marketing plans for businesses of all sizes
ConsNo phone support
Bottom LineMailChimp offers plans that get you in the door and, once your in, you stay. They have hundreds of easy to use templates and great analytic reporting.
GO
Editor review
Value: Price vs. Features
9.0
Impressive company with great service
MailChimp is a rapidly increasing newsletter company that has become a popular choice. They have come along way and do great work. Bookmark this page and come back soon for the full review.
Was this review helpful to you?
Learn More at MailChimp
User reviews
Value: Price vs. Features
4.5
Terrible customer support
TERRIBLE CUSTOMER SERVICE WHEN PROBLEMS ARISE!!! Until today, I had been with Mailchimp for about three years with a large account. I had to change payment methods. For mystery reasons, their credit card gateway (not my own credit card processor bank) wouldn't accept my valid card. I had an urgent blast to get out on deadline, so I DROVE TO MY BANK AND MOVED THE CASH TO MY BANK DEBIT CARD. Drove back, tried to use that card. Same result. So I couldn't get the blast out. But the really bad part was that THERE IS NO WAY TO SPEAK TO ANYONE AT MAILCHIMP – I REPEAT – YOU CANNOT GET ANYONE ON THE PHONE – and they did not respond to my urgent emails after saying that the problem was my card. IT ALMOST SEEMED AS IF THEY WERE TRYING TO DRIVE ME AWAY – A $2,880/YEAR CUSTOMER. . BOTTOM LINE: DON'T USE THIS VENDOR!! WHEN THERE IS A PROBLEM, YOU CAN'T REACH ANYONE. I switched today to IContact. It was very easy, and I talked to THREE helpful IContact people in the process of switching. YOUR CHOICE: NOBODY ON THE PHONE AND IGNORED EMAIL REQUESTS FOR HELP WITH MAILCHIMP or GET LIVE HELP WHEN YOU NEED IT WITH ICONTACT.COM..
Pros and Cons
Pros
Free if you have fewer than 2,000 on your list.
Cons
No phone support. I was a 3-year $2880/year customer, and they simply ignored my urgent emails when their credit card gateway screwed up. I've used Constant Contact (avoid them!), Icontact, Benchmark (slow delivery). Mailchimp is OK if you never need help.
Was this review helpful to you?
Value: Price vs. Features
4.0
MailChimp Support Ignorance
One day MailChimp started to have problems with email delivery to the biggest local ISP in our country. They were solving the problem for almost three weeks trying to shift it onto the client. While they were solving the delivery problem we had to use a different ESP. Not to send emails twice to the same subscribers we decided to temporarily delete these problematic addresses from our list in MailChimp. Their support recommended to use 'remove people' option but afterwards it led to the fact that we cannot import them back now. All that MailChimp advised us to do is to delete manually one by one almost 8000 emails from the unsubscribed list now, and they actually refused to solve the problem caused initially by their delivery problem! It is a real mockery from MailChimp support team. It is pitty they treat their customers like monkeys...
Pros and Cons
Pros
The price and tracking.
Cons
Ignorant support. Problems with delivery to local ISPs and long delays in dealing with these issues. Reluctance in solving problems of their customers even if they are caused by MailChimp.
Was this review helpful to you?
Value: Price vs. Features
4.0
Agencies, Avoid This - Horrible Customer Service a
MailChimp.com had much promise. But it seemed, despite the level of opt-ins and work we did to ensure that the lists our clients provided were scrubbed and cleaned, the compliance people sort of went overboard. When you educate clients, give them tools, they execute those programs, have hand written and signed permissions, double-opt-ins, and what not, and MailChimp.com STILL treats you like a Nazi War Criminal when things go awry.

We had a list of people for a small store in Houston that had a direct and clear sign-up postcard. We sent them emails from the personal email boxes of the owner thanking them for signing up and we touchpointed all of them.

Next month, when time came to send the blast, what happens.... of course, 6 people out of the small 48 complain and it makes everyone look bad. MailChimp shuts our sending off. No real-time people exist to assist you, and they make you wait far too long to get off their suspension list. They seem to forget the human nature of people with respect to how they respond to emails they signed up for. It took one week to resolve. That's an eternity in the marketing world.

Instead of forgiving, they are overly zealous and work hard to kill your business. My advice, avoid their Stalinist tactics and use other services. Their failure to help you and treat you right and see the agency side of things is just one of their many problems.
Pros and Cons
Pros
Template quality us solid, nice amount of templates and interface is easy to use.
Cons
Customer support is for the dogs and worse - they suspend accounts for faults that are your client's, not your agency's.
Was this review helpful to you?
Value: Price vs. Features
10.0
great product - lousy support

One item not mentioned above in the rating scheme is billing. They only offer monthly billing and for providers looking to bundle their service, this is a MAJOR drawback. There is also no way to prevent clients from accessing billing and service upgrades so good luck controlling costs.
Pros and Cons
Pros
With the latest update, MailChimp offers the best service, features, and extras among all of the premium email marketing providers. It integrates wonderfully with wordpress based websites and their google analytics integration is unmatched.
Cons
For as good as the product is, customer support is equally appalling. Support is only offered via ticket-based system. If you're a provider looking to use Mailchimp for clients, you WILL be frustrated with their lack of co-branding, white label, integrated billing, and 100% absence of dedicated account rep support.

It doesn't matter how many accounts you bring in or manage, you have to wait in line with everyone else in their frustrating support-ticket system where messages get lost, there is no minimum response time, and no way to email a rep directly. And when you do get in touch with someone, it is usually an entry level drone who likely doesn't know you from anyone else in the system. Apparently, the company believes the product is so strong that they can treat customers this way; they'll get two more for every one that leaves. But that's a pyramid scheme pipe-dream that will ultimately allow a competitor to take their market share.

I can understand the desire to marginalize costs by eliminating phone support but to say that they offer a partnership program is a joke. If they simply offered a sincere business affiliate or business partnership program with a dedicated support rep, they could be the strongest provider out there.
Was this review helpful to you?
Value: Price vs. Features
9.0
Web 2.0 email service
A very user-oriented company that runs very clean mailing lists. This is one of the newer breed of email campaign houses. They have beautiful templates, a fully-functional API, great support and forums. Their model is the classic sender-push model where the list owner sends out a broadcast email to a list or segment of a list. They have beautiful templates which work cross-mailreader. Their reports are very eye-pleasing as well. The feature they lack that some others like awebber have is the ability to send timed followup emails when a user joins a list.
Pros and Cons
Pros
Great-looking templates, beautiful reports, full API, helpful staff, good segmentation.
Cons
Can't send timed followups
Was this review helpful to you?
Value: Price vs. Features
10.0
greatest web app i found so far
Pros and Cons
Pros
very eassy to use (even my grandfather who doesn't speak english uses it), powerful, cool autoresponder, email to rss feader great for blogs, easy website integration, language support for signup forms, and best: emails are easy to personalize with names, surnames, even customer ID and so on... . very friendly support, in comparison to others fairly cheap rates
Cons
applikation does not operate in german language yet, otherwise i really can't find anything negative
Was this review helpful to you?
Value: Price vs. Features
10.0
I love to monkey around with this service!
The reporting that Mailchimp provides is bar none! They feed into Google Analytics so we can easily pull segmentation reports and see how well our email campaigns are working for us.

They allow multiple ways for you to grow your list, from widgets you can put on your website to an API where Joomla can automatically subscribe new website members to your mailing list - there's a plugin for that.

Give them a try, use their free account to get a feel for all the features you get, and you will see it's easily worth the money when you have them handle your full list!
Pros and Cons
Pros
Easy to use service where you keep control of your mailing lists. With the API, you can easily push and pull list updates.
I've always had great response from their support team.
They are constantly tweaking on their service to improve it.
Cons
Every test email seems to come from a different mail server, so I am constantly adding the server to my outlook so I don't need to fiddle with it to see my test email.
Was this review helpful to you?
Company Details
Company Headquarters:
Atlanta, GA
First Year in Business:
2001
Notable Features:
Handle delivery of mail to over 1 billion subscribers
Feature different plans for all types of users
Use of Highrise and Salesforce
No phone support
Free account
Company Highlights:
MailChimp is one of the fastest growing newsletter hosting companies to date. Specializing in email campaigns and newsletters. They are a company worth checking out because of their popularity and growth, but some customers have reported bad customer service.
View All MailChimp Prices & Plans
View All MailChimp Prices & Plans