Rochen Review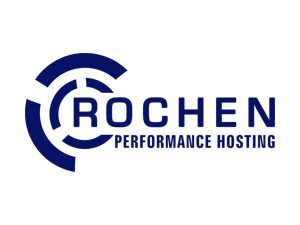 ProsRochen are true Joomla Pros, they are the official host for Joomla.org, so you know they are Joomla Experts.
ConsSupport is email only and the VPS and dedicated server plans are a more expensive than competitor plans.
Bottom LineIt is hard to go wrong with the official Joomla host, we have had great success with Rochen and think these guys are worth considering.
GO
Editor review
Control Panel Features
9.0
Great Support and Fast Servers
Rochen pronouced Rocken, like a Rockin good time, has rockin good support and fast servers.

We set up a site with Rochen about a month ago and the service and uptime has been excellent. The signup was smooth and within 10 or 15 minutes we had our account information.

There was a small glitch in the auto creation of the account but more importantly Rochen tech support had it fixed as soon as we submitted the support ticket.

We have logged a couple of ticket to see how the support was, the answers were always timely and correct. Occasionally the founder, Chris Adams responded to our questions.

With this great support we know now why Joomla.org is being hosted with Rochen. Not the least expensive option but the extra few dollars a month is well spent. We plan to host more Joomla sites with Rochen.
Pros and Cons
Pros
Joomla Experts
Fast Servers
Many custom Joomla Utilities available
Was this review helpful to you?
Learn More at Rochen
User reviews
Control Panel Features
10.0
Great, Reliable Host
Rochen is FANTASTIC. I've been through so many web hosts I can't even think of half of them. A number of years ago, I found Rochen and couldn't be happier. I host several Joomla! Sites and have always had excellent load times and uptime. Their pricing is on the higher side, but unlike all of the other companies I've used, I trust Rochen's reliability. Support is great, too; I don't have to wait long at all for any type of support reply, even though they are usually my fault.
Pros and Cons
Pros
Quick ticket response, robust servers, high uptime
Was this review helpful to you?
Control Panel Features
9.0
Rochen customer support is awful!
As everyone else has mentioned, customer support is terrible. I'm not even sure they read my emails half the time, I've received answers that are not even on the topic I am questioning. For example, sending me to an article about how to Install Joomla when I'm inquiring about a Staging site. They are short, condescending, and sometimes rude. One more story - when I was unhappy with support and I escalated an issue after marking their answers "Poor", they deleted my tickets pertaining to that issue. Nice. If you are not a Joomla expert don't even bother. By the way, I did get to their head guy, Brad B. and believe me, the attitude comes from the top. I'm not wasting anymore time with Rochen, I'm moving one site over to SiteGround tomorrow and the rest after I find a better host!
Pros and Cons
Pros
Pretty reliable host.
Cons
Customer service is shameful.
Was this review helpful to you?
Control Panel Features
9.0
They seem to come from a 'the customer is always w
I would caution anyone who does not consider themselves an expert in security or server technology against using Rochen. I don't want to say the customer service is horrible, because they do respond very quickly to technical questions. Some don't like that support is only available through email, but if there is a quick response, I don't mind.

They do however come across as very condescending and will not give you any extra support if you have a serious issue. I had the CPU issue that other reviewers mentioned below. I had an idea of what the problem was and asked them about it but they said 'we can't help, review the info we sent and contact your web developer.' I looked at the documentation they sent several times and it did not help. I got it fixed but I missed notifying them one day (they asked to be notified daily when this happens) so they shut my site down - even though the updated stats they sent when they shut me down showed a significant decrease in the CPU usage - they shut my down anyway, without even looking at the improved stats. It seems to be a default to think that if their clients don't know what they are doing, we will punish them!

This was the last straw for me. I actually really appreciate them monitoring CPU usage and security and alerting people to problems and making sure they are fixed. I think it is a great that a shared host does this as it is good for the health of all the sites on the server. But I don't like the way they deal with these issues and it appears I am not alone. If they are asking to be notified on the progress of the issue on a daily basis, why not provide some feedback on the steps you are taking to fix them? Why not improve your documentation? Why not just show a little bit of understanding to the individual needs of your customers?

This was not the first issue I had with customer service. I was also once accidentally charged extra for my hosting service, and when I notified them their response was 'you must have signed up for an extra server account'. I hadn't of course, but that's the default - it's the customer's fault. It was actually their fault, and they figured that out eventually, fixed it and apologized. I got over it and continued paying them for hosting services for another two years, only to be shut down at the drop of a hat when I had issues on my end. I wish I had moved servers two years ago but nothing I can do about it know except post my experience. Thanks Joomla Hosting Reviews for allowing me to do this...

It's too late for me Rochen - but I would hope the owner Chris Adams would read these comments and do something about your service! With the traction you get from being the host for Joomla.org, you could be a great hosting company.
Pros and Cons
Pros
Good server speed and uptime. Good security and monitoring for problems.
Cons
Condescending Customer Service
Was this review helpful to you?
Control Panel Features
5.5
Not worth anything
Steer clear. You can't call, can't e-mail, just endless ridiculous scathing technical support by guys that clearly have no concept of customer service. Seriously, not even worth a second look. Save yourself the agony of dealing with these guys.
Was this review helpful to you?
Control Panel Features
8.0
Wow! wow... wow :(
Okay, here's my horror story. feel free to skip it.

Why I will be a former customer soon - they will shut your account off in 24 hours if they receive ONE SINGLE unsubstantiated claim that your website is cited in a junk mail message. *Not sent thru their servers* - just a message traversing anywhere on the planet that references one of your URL's.

Rochen notified me this morning that one of my URL's would be suspended (part of a reseller account) in 24 hours because the message header of what *they suspected* to be UCE that they included had my customers URL contained within. So, since 1 person on the planet complained that they received 1 message with my customers URL, my customer was violating Rochens AUP, and would be shut down.

I fully support Rochen in their anti-spam efforts. I fully back their right to do so.

I simply asked for a greater than 24 hour period in order to non-disruptively migrate my customers web content to a new host. I asked, since I presumed that it would be impossible for me to provide Rochen required "proof" of this persons' opt-in permission on the part of the complaining individual.

No dice. there would be no additional time. Not 72 hours. not 48 hours. not 25 hours. Nothing but deceitful claims that this policy was dictated by the FTC and other, mystery governing bodies. Poor Rochen can do nothing about it. Seriously - the FTC. I guess I now know who runs the Internet. Its the FTC. The mystery has been solved.

You wanna know how this story ends?
Turns out - the single email message which destroyed my day while I'm at home attempting to care for a 2 year old child with strep throat and a 103 degree fever, it was lodged as a spam complaint by an *industry competitor* of my client. This person opted in to an industry association list 3 years ago, but now just decides to file a spam complaint (by just clicking a single button, paying no attention), and Rochen - poof! All the onus is on their reseller customer (me) to prove a negative. ("the sky isn't blue - prove it")

Had Rochen suspended my account because of violation of terms - no problem, no complaint from me. Good for them. Damn fine job they've done. What was simply outrageous was their patent refusal to extend the simple courtesy of providing a few additional hours for me (there customer) to transition the business they did not want to another host. That's it, I asked for nothing more.

Of course, my business will be going elsewhere soon. Not because of their terms - I like the terms. I appreciate their stance in the fight againt spam. But honestly, who is that heartless to treat a customer like that? To clearly put me in a position where I will take the heat from my customer for their lack of flexibility on something that doesn't hurt them?

I think I could find a service provider in Myanmar or Algeria with customer service skills.
Be warned.

Pros and Cons
Pros
decent speed, fairly tech saavy support, good CMS features.

I've been generally happy with them.

their aggressive posture on spam.
Cons
they can be less than transparent when a small outage seems likely to be their fault.

support can sound and act superior or arrogant.

support can take up to 12 hours to respond

their aggressive posture on spam.
Was this review helpful to you?
Control Panel Features
8.5
Decent quality, mediocre server speed, very poor s
Rochen isn't a bad host. They're very qualified to run Joomla, but there servers are not very fast, their customer service is less than helpful and they're priced high. Over the course of this year I'll be exploring alternatives.
Pros and Cons
Pros
- Fairly reliable servers, but not always fast. I did some testing after noticing how slow the server. I eventually moved to a different server.
- They know how to deal with Joomla well. I've used and still use other hosts who really aren't set up well for Joomla.
Cons
- Rochen customer support is less than helpful and sometimes short with you and on the verge of being rude. I've read dozens of posts of people saying that before I gave Rochen my business, but I had a really nice exchange with their CEO before I gave them my business. After a few years with them, I agree with the people who made those posts. If you're not very tech savvy, this is absolutely the wrong host for you, they are not helpful and sometimes not very patient when you have an issue. They'll commonly tell you things like go hire a developer if you ask a question or have a complex issue where I've found other hosts will help or at least point you to a solution. If I could find a host as reliable with better customer service at the same price, I'd happily leave Rochen.
- Their prices are high. The reason I pay those prices and stay with them is because I find they're better at configuring their systems to handle Joomla. Again, if I could find an alternative host that does this as reliably at a better price, I'd happily leave Rochen.
Was this review helpful to you?
Control Panel Features
5.0
Features - Cost :-(
I had a reseller plan and once one of my sites(Joomla) became a bit large, they said I was exceeding CPU resources (2 - 6% on average for 24 hours) and threatened to shut the site down if I didn't correct the issue. I could not find an issue and they would assist in troubleshooting. I had a clean site with minimal extensions. The next step would of been the Virtual Hosting $$$$. I moved all my sites elsewhere.
Pros and Cons
Pros
Was great with a small website
Cons
Ticket only support - support can be rude
Hosting costs more than most
Big website - big problem
Not enough space or bandwidth
Was this review helpful to you?
Control Panel Features
7.5
Rochen sucks
Don't use them ! they suck !!!!!!!!!!
Pros and Cons
Pros
If you don't have any issue they are ok. I used then for a little over 3 years and I have to say even though the loading time of the site is slower than with other hosting companies they responded in a timely manner to my questions ( with their online portal ) and everything run " almost " smoothly.
Cons
First bad thing, they don't have a phone number.

Then if you have an issue like I had ( someone used our website to redirect a webpage "phishing" and I did let them know because they had not noticed it becomes an issue ). It seemed that for them it was the end of the world and that they would loose their license if I didn't update our system to the latest joomla version within an hour.

They contacted me to let me know that I needed to keep them updated every hour about the process. I told them that it was 11 PM my time and that our webmaster would work on it in the morning. They played dumb !!! and disconnected my website without asking me. I asked them to put it back online they refused to do so. Then I asked them to put an error message on our website saying we would be online in a few hours until we fixed the issue. They refused to do that too. My website had a page that said index / with nothing on it . They didn't care a minute about my business and about the number of clients I might have lost, all they wanted was for me to correct my website issue.

I contacted our webmaster who took out of the ftp the malware ( which is what rochen asked me to do to put the site back online ) and I then asked them to put the site back online, they still refused. I asked them why and they told me that before putting it back online I need to have the latest version of joomla installed. Our webmaster told me that he couldn't install the latest version unless the site was online. I told rochen about that but they still refused...

So as a final solution I had to change hosting and my website was off for about 30 hours and I lost a lot of business. This company is run by geeks, their customer service sucks and I wouldn't recommend it to anyone which is not a geek or which cannot fix its website on its own looking through the code in 5 minutes.

Finally when I decided to cancel I went on their portal, clicked canceled and the next day they asked me to reply to the ticked wondering if I had solved the issue about my website. It seems like they didn't know thatIi asked to cancel. Then they asked me to submit another to tell them that I wanted to cancel... this drove me crazy :-)

Conclusion, don't use them they deserve to be out of business as soon as possible !!!
Go with someone bigger that has a phone number, and competent web masters that can help you not people that tell you everything is easy that it takes a minutes and who don't any effort to help you out.
Was this review helpful to you?
Control Panel Features
10.0
Good speed, Good tools, Great support
Can't understand or believe some of the negative reviews here, especially regarding their "rude" support?? OK, so their support team doesn't waste time asking you how your day is going or other stupid bubbly questions...they get straight to the point and answer the question you ask. That's not rude. That's professional and very efficient. And furthermore, the answers they supply are always CORRECT and helpful (unlike some other hosts)...plus I always get a response in no more than an hour (for a more complex problem), but usually within a few minutes. Their support is top-notch.

We switched our website over to Rochen and everything has worked great. Fast load times, full compatibility with any extension, the correct versions of MySQL and PHP to run Joomla optimally, etc. Any problems were corrected instantly with the help of their support...and were usually caused because we didn't something wrong.

Couldn't be happier with Rochen. Great company and service!
Pros and Cons
Pros
-Site speed
-Site configuration for running Joomla
-Support knows what they're talking about and are fast
Was this review helpful to you?
Control Panel Features
8.5
Forget about Rochen - you get better service from
The technical support people are completely disrespectful. They will suspend your account with little notice. Often on holidays and weekends, when you may miss an **email**. They do not offer any phone support either. Suspending someone's website is extreme, and can damage the websites reputation among SEO.
Rochen is HYPER-SENSITIVE to anyone using CPU cycles on their servers. Obviously, its ok to have some limit, but it seems their limit is so low, that having any module that can do anything interesting will affect it.

What they don't tell you, is that on a shared plan that costs $8.95 (which is a few bucks higher than most) is that you'll still be on a server with more than 300 other websites. This is not far off from the bigger discount companies.

What good is it to pay for the performance they offer if they will just turn off your website when it catches some steam - which I think is the goal for anyone building a site. STAY AWAY! The overly positive reviews and obviously company written.
Pros and Cons
Pros
Rochen has a decent environment for SMALL Joomla sites. But if you're expecting any kind of traffic, and have a Joomla site with anything more than the very basic of setup, such as modules and plug-ins, you'll need CPU cycles.




Cons
-Rude Customer Service
-Can't have a website with any more than a basic setup (no modules, plug-ins)
- Suspends / takes down your website with little notice (an email - which can come in the middle of the night, weekends, etc)
- No phone customer service

Was this review helpful to you?
Control Panel Features
8.0
I Had to Fire Rochen
I used MediaLayer (http://www.medialayer.com) for about 1.5 years with no issues. They had rock solid performance and great customer support. When my close friend died and I took over his websites, I wanted to consolidate them under one host. MediaLayer is a relatively expensive host, so I chose Rochen because it was cheaper and the hype behind them hosting Joomla.org.

The first sign of trouble came when I tried to migrate a Joomla site to Rochen. It failed five times before I was able to get it to work, but the database had several errors that required me to manually fix them with phpmyadmin.

The final straw came Thanksgiving morning when I received a note that my sites were using to much CPU power. This is the same site that was on MediaLayer for over 1.5 years without a single issue. They sent me some generic links about problems with Joomla sites and said fix it. When I asked for help narrowing down the issue, they said that was my job and not theirs - even though all the server tools are at their disposal and not mine!

Even worse, they want daily updates across the holiday weekend or my account would be suspended. I get my highest traffic on weekends, so this was a particularly egregious. So, forget family! Because of Rochen, I lost my Thanksgiving weekend trying to fix an issue for which I had no data to help me isolate the issue.

As it often happens, I started searching the internet for this issue and found multiple Rochen customers who suffered the same fate.

Rochen customer support is criminal. I highly recommend you look at MediaLayer, because you get what you pay for.

Avoid Rochen!!!!
Was this review helpful to you?
Control Panel Features
6.0
CUSTOMER DIS-SERVICE
Customer Support SUCKS! I mean really, it is a joke. I inherited Rochen and a few other hosting providers and can honestly say that I just can't get our sites off of there fast enough. First of all, how to you maintain a business practice of "no e-mail, phone or IM" just chat. If I had 10 pages to post the thread of tickets that have gone back and forth, it would be entertaining reading.

If you read through most of these reviews, you'll see I'm not the only one that has problems with their customer service.
Was this review helpful to you?
Control Panel Features
10.0
Great tools, great cpanel, horrible support - avoi
I went with Rochen because Joomla.org were hosting with them - what could be better than that I thought.

After having a great experience with my other host (Host Monster) I wanted a more "grown up" host that specialized in Joomla.

All was fine until I needed tech support, they were very rude and unhelpful, I know IT techies are supposed to be rude, but someone in a customer service roll should have customer service skills.
Pros and Cons
Pros
The Joomla tools are great, the cpanel is industry standard, but still great.
Cons
Slightly over priced, some downtime.

Awful, rude, unhelpful customer support. A good measure of a company is how they behave when you really need them. Rochen have let me down, as a white label web developer for a lot of agencies I will be letting all my colleagues/contact know to avoid Rochen. I also host with Host Monster in the US and they are always polite and helpful, not sure why/how Rochen fail on such a fundamental point.
Was this review helpful to you?
Control Panel Features
9.0
Rude Customer Support
Their hosting is very stable but be prepared for some uncaring, rude customer support! They certainly need lessons in professional etiquette and understanding what a customer is! I'm already looking elsewhere!
Pros and Cons
Pros
Since hosting them I have had practically no downtime.
Cons
I recently checked their website and couldn't understand why I was paying USD15.95 for only 750MB disk and yet their website showed 3GB USD12.95 When I queried this as I had only just recently renewed for another year, I was informed that I was on an old plan and should have checked a posting by their CEO in their Forum!!

I certainly agree with some of the postings here. I find the customer support rude at times and Dinesh must have a degree in sarcasm!
Was this review helpful to you?
Control Panel Features
10.0
Never leaving Rochen.
I came here from GoDaddy and FatCow, and not only am I going to be hosting multiple sites with Rochen, I've converted other users, who have been more than happy.
Pros and Cons
Pros
Outstanding service - ticket turnaround time is measured in minutes
Well Sized Servers - None of the "Let's host 10k websites and let them fight for resources."
Straightforward limits - Nobody can deliver unlimited disk and bandwidth. I'd rather know what I can and can't do.
Uptime - I have never had a report that my server (Seoul) has been down.
Knowledge - They know Joomla! and its dependencies, and provide excellent support. It shows in their tooling.
Rochen Vault - Automatic full backups.

Cons
A little more expensive than most, but they consistently deliver, and I like to think of the extra money spent as performance, reliability and support - I'll pay extra to sleep better at night.

It would also be nice if they were a registar, but I can handle that elsewhere.
Was this review helpful to you?
View all user reviews
Hosting Plan Features
Edit DNS Zone File:

Joomla Features
1 Click Installers:

Fantastico:

Ion Cube Support:

MySQL Features
MySQL Databases:
Unlimited
phpMyAdmin:

Company Details
Company Headquarters:
Dundee, UK
First Year in Business:
2000
Notable Features:
Support staff is very familiar with Joomla
Fast Servers & Up to date software
Shared Hosting to Dedicated Servers
Custom Joomla installers and migrators
They host Joomla.org
Company Highlights:
Rochen is has provides and excellent service when it comes to hosting Joomla and other Open Source websites. Perhaps their biggest claim to fame is that they provide hosting for the main Joomla.org website. When you host your Joomla website with them your are able to take advantage of all this experience.
View All Rochen Prices & Plans
About Rochen
Rochen Hosting was founded as a small hosting provider in July, 2000 by Chris Adams in Scotland.  Through the years, they have cemented their reputation as a solid contender in the business and host more than 15,000 websites.
Rochen is highly acclaimed for their sophisticated infrastructure including high-definition quad core supermicro rackmount servers found in their datacenters in Dallas, Texas. Due to their advanced hardware, they're widely known for being one of most reliable hosts ever.
Rochen's stated vision is "to create a hosting provider that offers superior service and the best customer support in the industry."
Rochen Plans and Features
Though Rochen's major focus is on providing reseller hosting, they provide good premium hosting. Their premium hosting plan costs from $4.95 per month (with free setup) and brings WAF Protected SSD Storage from 20GB with a monthly bandwidth limit of 1500 GB. You are allowed to host only one domain at the chepest price, but more domains can be hosted at increasing prices. These rates also give you increments by way of storage and bandwidth.
You are allowed unlimited email accounts, email forwarders, auto responders and you even get good mailing list software for free. MySql and PostGre databases are unlimited as well with all your data being backed up automatically on a daily basis. Programming languages including Dual php5 tp php7, Perl, Python, Zend optimizer, and automatic blog installations are supported.
While these offerings aren't anything out of the ordinary, Rochen makes a statement of confidence with their no-questions-asked, 30-day money back guarantee for their hosting plans.
Hosting Environment
Your account area consists of a standard copy of cPanel. This allows you to configure email, FTP accounts, manage databases etc. phpmyadmin and phppgadmin are both available from within the control panel for administration of MySQL databases. MySql can also be adjusted for you to access databases remotely.
Rochen and Joomla
Rochen fully supports CMS software including Mambo and Joomla which can all be easily installed through the pre-installed Fantastico script found in your user control panel.
Tech Support
Having signed up with Rochen, you can avail support any time through your 'My Rochen' customer portal visible within your administration panel. Qualified engineers are employed and provide technical assistance 24/7. Unlike many other hosts that hire assistance teams in developing nations to cut costs, Rochen has staff stationed in the United States, Canada, United Kingdom and Australia to provide support whenever you need it.
You can also benefit from their customer discussion forums and the well-developed knowledge base.
Conclusion
Tolks at Rochen maintain that they offer realistic numbers while other hosts oversell by a long shot. What's very impressive with this company is that they provide exactly what you pay for and you can be sure that your website will almost never be down or stripped of traffic thanks to Rochen's excellent choice of hardware. If it's a highly reliable and technically host you're looking for, then Rochen Hosting might just be your niche.
View All Rochen Prices & Plans