iContact Free Review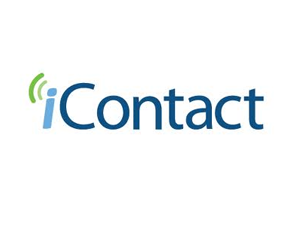 ProsiContact Free is perfect for getting your email marketing strategy honed in before launching a large campaign
ConsHas feature limitations that you can upgrade by moving over to their paid plans
Bottom LineiContact Free is, well, free. You get a chance to demo the service and see how you like it before forking over any real doe. If you're happy stay with them, if not, move on.
GO
Company Details
Company Headquarters:
Morrisville, NC
First Year in Business:
2003
Notable Features:
Templates
Social integration
Statistics and tracking
Mail management
Mail coding and editor
Company Highlights:
iContact helps businesses of all sizes get their email marketing campaigns to the right place by offering top-of-the-line services. The free edition helps blossoming companies get their feet wet in order giving them the potential to grow their email list and customer base using email marketing.
View All iContact Prices & Plans
Company Info
iContact has been around since 2003. They have almost 10 years of email marketing experience. iContact focuses their business toward small companies and large corporations alike. Owned by publicly traded corporation, Vocus, they have access to more resources then some other newsletter companies.
Founders: Aaron Houghton and Ryan Allis
Established: 2003
Employees: 300+
Located: Morrisville, NC
Plan
FREE - 400 Messages/Month. 5MB's of image space. Up to 100 Subscribers.
Technical Features
MessageBuilder, MessageCoder, Email Templates, Email Delivery, Tracking, Forms, Surveys, Message Archiving, Email to Social Media, Social Media Tracking, Subscription Management, Forwarding, Email List Segmentation, Concat History Reports, Demographics, Bounceback Handling...
View All iContact Prices & Plans