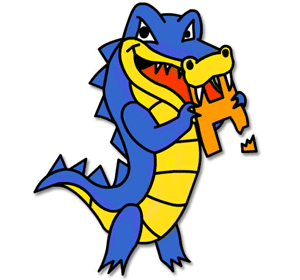 Joomla Hosting Reviews had the opportunity to talk with Douglas Hanna of HostGator about their service. We wanted to learn more about how they ensure Joomla runs well on HostGator servers. Here are the questions and answers.
1. How does Hostgator ensure that Joomla runs well on their servers?
One of the nice things about Joomla is that it has simple technical requirements. At HostGator, we keep our servers up-to-date with the latest and most secure software available to ensure that software packages like Joomla work without any trouble.
2. What is the best HostGator plan to select for you Joomla site?
Any of our shared, reseller, or dedicated plans will work with Joomla. If a customer has really specific technical requirements, a dedicated server is the best option because it gives the most control over what runs on the server and how it works.
3. What kind of Tech Support does HostGator provide, typically how many support techs are available to help?
We provide 24/7/365 support over the phone, email, and live chat. We also have an active forum community and an active presence on Twitter. The availability of our support team is one of our biggest competitive advantages.

The number of techs available varies depending on the time of day and what day of the week it is, but we staff according to volume. For example, we have a lot more people working at noon on a Monday (a really busy time) than we have working at 3 AM on a Sunday (one of our slowest times).
4. What types of Joomla sites is Hostgator hosting?
Everything you can imagine. Our customers range from Fortune 500 companies to personal sites run by various hobbyists. It's always surprising to see what sort of sites are hosted on HostGator sites because there are just so many sites of so many varieties.
5. Any tips or tricks on how to make you joomla site run the best on HostGator servers?
Definitely. Choose extensions based on how they will perform on your site and with your account at HostGator. Reliability and scalability is an important thing to consider when building a website, especially when you're building it in a shared environment.
6. With the slowing economy has HostGator seen a decrease in new websites?
To some extent, yes, but mostly not at all. HostGator is growing faster than ever. Some customers are canceling because the economic downturn has negatively affected their business, but our overall growth has stayed very strong. We're growing as fast as we can (our growth is somewhat limited by our staffing and hiring processes) and we're hoping that continues for the foreseeable future.
7. Any interesting Hostgator Facts?
Sure. We have a version of our logo made entirely of Legos in our lobby. We're also always looking for great technical support people and system administrators. So, if you're interested or know someone who is interested, go over to our website and apply today.
Thanks so much to Douglas Hanna and HostGator for answering our questions.
Visit www.HostGator.com to learn more.
Be sure to check out our HostGator Review to see what our editors and other users are saying
Would you like to see another hosting company interviewed?
Contact Us and we will see what we can do.