These days, Video is a common feature within the web, with the majority of those being YouTube based. Sysomos report that YouTube, have the highest share in the video market with 81.9% of the video content online. With that thought in mind, we think it important you not only understand how to add video to your Joomla 1.6 site, but also customize your YouTube channel to match the design of your site!

This article will showcase some of the top Joomla 1.6 / YouTube plugins whilst also teaching YouTube channel design and customization…. There is even a free background PNG / PSD download at the bottom of the page.
The best Joomla 1.6 / YouTube plugins
YouTube Playlist Player
http://extensions.joomla.org/extensions/social-web/multimedia-channels/video-channels/10446

This handy module displays single videos or YouTube playlists. You can also display your videos with a range of settings. This really is a simple little module that is very easy to use, and works straight out of the box.
YouTube Channels
http://extensions.joomla.org/extensions/social-web/multimedia-channels/video-channels/10533

This is a wonderfully flexible module but it does come at a small price of $7 USD. This module allows you to display YouTube videos in a variety of sizes and colors from a selection of authors, channels and playlists.
Not only can you add as many videos as you want to a page, but you can also set unique videos to certain pages. You can pull in random videos and videos based on a query. The options here are worth the yearly $7 and, also mean your guaranteed support.
YouTube Video in Fancybox
http://extensions.joomla.org/extensions/social-web/multimedia-channels/video-channels/13183

If you're looking for a very simple Plugin, that allows you to embed videos into your pages, all within a fancy lightbox, then this is perfect. This plugin uses jquery and fancybox.
YouTube channel design and customization
Guide to customizing your YouTube page based on your Joomla Design
Today is a lucky day for all the users out there that have a website and a YouTube channel. We will take you through the necessary steps to match the design from your website to your YouTube channel. Our case study in this respect will be joomlahosting reviews.com.

1. Login to your YouTube account
2. At the top right side of the YouTube site, hover over your account name and select 'My Channel'

3. Select the 'Themes and Colors' tab
4. We will be making a new theme so select 'new theme'.
5. Type in the name of your new theme. We decided to call it 'NEW THEME DEMO'.

6. Play with all the color settings on this page. You will soon get used to the things they can do. The point here is to match the colors here to that of your website. Our website http://www.joomlahostingreviews.com uses blues, so we have set the values to blues and greys to match our site. You will also see the option for Wrapper transparency, play around with this now and after you add a background image in the next step.
Use this tool to quickly grab the colors from your site: http://www.colorcombos.com/grabcolors.html

7. Delete the current background by selecting 'delete' and you will then be presented with the 'browse' button to find a background to use. Make a background similar to your website. This uploaded image will be centered behind your YouTube content and will not be repeated. If you would like it to be repeated, make sure you check that option.

Whola! You have a YouTube channel that matches your website. See the 2 images below to see our website and YouTube channel and how close they match design and color wise.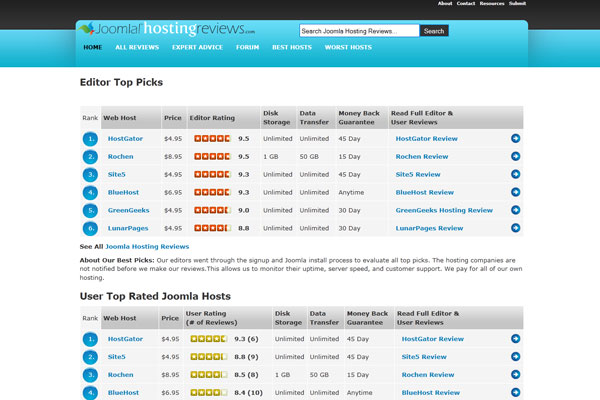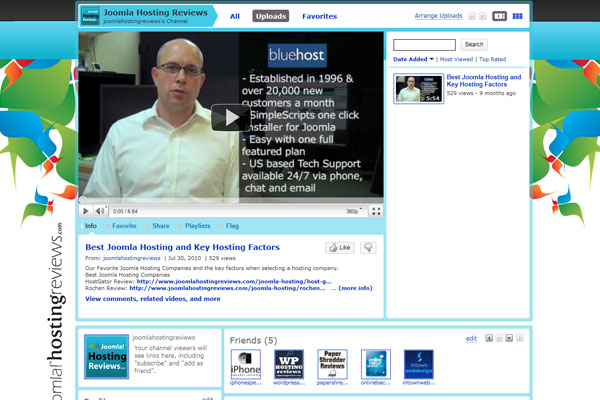 Free background design in 3 colors!

We have also decided to attach a zip package for you of which contains 3 png's and 3 psd Photoshop files for your editing. Feel free to download this YouTube background package and use it as you wish.